The Jordan is negotiating with the World organizations for the Syrian refugee's limbo
Amnesty International dispelled the impression that the Jordanian border is not closed for the Syrian refugees.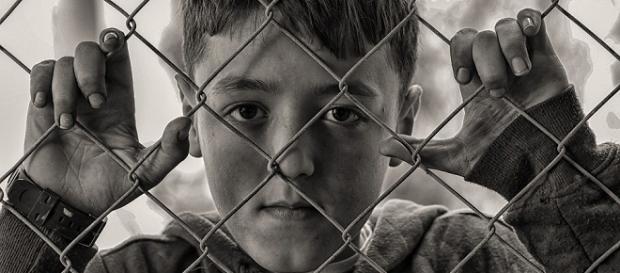 Thousands of displaced Syrian refugees flock to the Jordanian border to seek the refuge. Jordan has laid down hard and fast rules causing a nuisance to the refugees fleeing from Syria on account of the recent car bomb terror attack at Ruqban. During the most recent car bomb attack, six border security guards and fourteen others sustained fatal wounds. The northeast Jordanian and Syrian joint border carries much importance for the refugees who wish to enter Jordanian territory. 
Amnesty International set doubts at rest.
Amnesty International has set all doubts at rest regarding the closure of the border. Amnesty International has further revealed that the border zone security has been abundantly beefed up.
Jordan is already carrying a heavy burden of refugees who have fled from the war conditions. The strict security measures from the Jordanian side have caused a limbo for the already amassed Syrian refugees at the Jordanian border.
The International Committee for the Red Cross (ICRC) is at work.
Hala Shamlawi, a spokesperson for the Red Cross has reported that as many as sixty thousand displaced refugees are subsisting on nothing and are starving as no water, no food, and no health care facilities are available to the refugees stuck up at the Jordanian border. The cross-border terror attack at Ruqban, adjacent to the Jordanian border, forced Jordan to close the military zone instantly. 
Desert has harsh conditions.
The Ruqban is a desert area with scorching temperatures and harsh conditions.
A big sand dune marks the Jordanian border territory. Mohammed Al-Momeni spoke on behalf of the Jordanian government saying that Jordan will not allow further camps for the refugees. He also made a noteworthy remark that Jordan will not extend the already existing refugee's camps. He said that the Ruqban settlement has been growing rapidly for the last year. The Syrians are making desperate efforts to make their way into the Jordanian Ruqban, along with the hundreds of refugees who are legally allowed. This practice has filled the Jordanian border to capacity.
Humanitarian aid access to the refugees halted.
The world organizations are working out a solution to lift the Syrian refugees out of limbo. Jordan is not willing for the settlement on its land and the Human Rights Watch clarified that the settlement is located in the desert area of the Jordan, very close to the Syrian border. The Jordanian Border Guard reported that ISIS also operates among the refugees asking for refuge, as is clear from the recent fatal car bomb terror attack. Jordan has requested the international community to intervene as their ability to accommodate more refugees has been exhausted.