The Israel has frayed the fabric of the Palestinian society
Rate this title
Israel is settling old scores with Palestine as the war between the occupiers and the occupied is raging.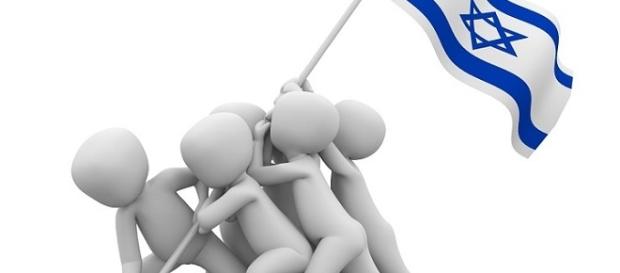 The Palestinians are facing animosity from Israel as it has been necessitated for the Israel to wreak vengeance on Palestine for the all the reasons best known to the world. Palestine's rising generation is being humiliated on the pretext of prevention of crimes. The newly enacted law which is applicable by Israel is meant for Palestine, solely. The said draconian law authorizes police officers to intrude into the privacy of the Palestinian nation. Any search on the body of an individual must be backed by the probable cause to know whether the individual carries a concealed weapon or not. This process by the police has remained a controversial law point for years for the defendants.
This process of law is tantamount to interference with human liberties. The teenager Palestinians are being subjected to humiliation through different investigative methodologies.This spectacle of showing the might of Israel is not  rare. 
Jerusalem is bleeding.
Jerusalem is wincing under the accumulative punishment due to the law  enacted to serve the purpose of the Israelis. Jerusalem's Old City is teeming with the Israeli soldiers - nothing but gun-toting smartly-turned out contingents of Israeli soldiers are in sight. The Israeli soldiers are swayed by the feelings of hostility towards the young Palestinians. Israel promulgated the law in February, to settle the old scores to avenge the attacks carried out at the Israeli locations, especially near the Damascus Gate. 
Un-nerving racist behavior is on show.
According to Jerusalem resident, Jamil Freji, to wear the appearance of an Arab in Jerusalem's Old City is sinful and the soldiers make their utmost efforts to subject the Arab-like Palestinians to harassment.
The Damascus Gate has turned into a snare, which has been laid to trap the youth of Palestine. The previous eight month's wounds which were inflicted on Israel, in terms of sporadic attacks on the Israeli soldiers are still green and are festering. The shoot on sight orders against unarmed young Palestinians are complied with, the lawyer of the Association for Civil Rights, named as Nisreen Allayan, pointed out. Their pants are being unbuttoned and they are ordered to take off their shirts, and are pushed against the walls.
Verification by UN.
The UN also verified that the Israeli soldiers issue threats of attack on the suppressed Palestinians. Issam Jweihan, the director of the Awareness Center for Al Maqdese for the Society Development, an NGO put up the defense of the Palestinian's rights, because no protests are allowed.  Israel is putting up efforts to weaken the Palestinian men. He who speaks Arabic is being watched by the soldiers and resistance from any quarter leads to arrests. Despite all these brutalities, the Israel is being left unquestioned by the world.
Click to read more
and watch the video
or