The forgotten theater: American airlift to China from Assam in India during World War II
With Japan having sealed the ports and Burma road closed a lonely group of American fliers kept a round the clock air bridge over the Himalayas.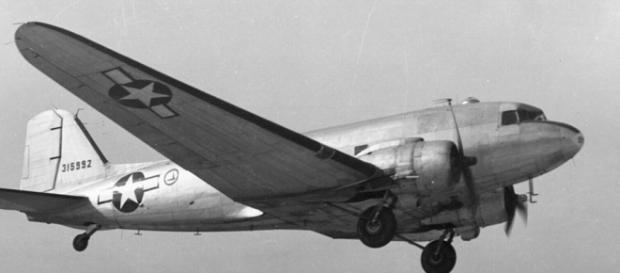 World War II is remembered and Americans commemorate the D-Day landings and the battles in the East against the Imperial Navy. However, one theater of this war known s the " forgotten theater " is not given its importance. This theater in Eastern India in the state of Assam was the base of the American airlift of supplies and war materials to the beleaguered Chinese national army fighting the Japanese. This was the sole supply line as all the sea ports were blockaded and after the capture of Burma, the famous Burma road was closed. An intrepid band of fliers from all corners of America under the command of General Joe Stillwell did America proud with around the clock airlift to China.
The airlift.
The airlift commenced in late 1942 and continued till the surrender of Japan in 1945. The Americans also constructed a number of airfields in Assam at Tezpur, Chabua, Mohanbari and Kumbhigram. C-47s of the USAF were based at these airfields. The British had also constructed a rail line right up to Dibrugarh that connected this forward city to Karachi and Bombay and supplies came by rail to this rail head. They were manually transported to the C-47's which then took off for China, flying over the lofty Himalayas. The American fliers kept alive the air bridge over the Himalayas and the lofty peaks took their toll and many crashed on the mountain heights, never to be heard off again. It was daredevil flying and the aircrew demonstrated tremendous courage in the face of adversity.
Flying over the Himalayas was taxing indeed, with these piston engine planes, but in China, there was always the danger of AA fire and attacks by Japanese fighters.Yet the aircrew stuck to their tasks. 
The finale.
The 'forgotten theater' needs to be remembered more and the bravery of the crew that flew over the Himalayas acknowledged. In hindsight,one can see that it was this airlift that gave sustenance to the Chinese National army to fight on against the Japanese. They served a very significant purpose in the war. Bravery needs to be remembered and the tens of aircrew that perished on the snow-clad peaks of the Himalayas given their due. With the month of May just past, the time when Japan surrendered, these pilots must be remembered.