South Africa terror warnings: Country rejects 'crying wolf' Islamic terror threats
Rate this title
The USA, UK and Australia issued terror alerts for South Africa recently but the RSA has heard it all before.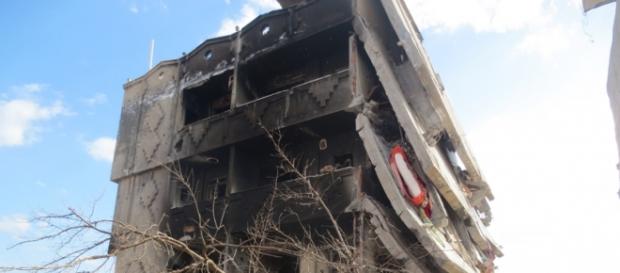 Friends on a flight from New York to South Africa's Oliver Tambo International Airport happened to fly in on the same day that the UK followed the USA in issuing a warning to travelers to South Africa (RSA) about the possibility of terror attacks in the country. Of the thirty Americans they spoke to in-flight and before departure, none of them were traveling to the RSA. Interestingly, they were bound for safari to neighboring Namibia, as the visa requirements in South Africa are "complex." Blaming the terror alerts on a move to cause panic seems be a bit extreme, given the fact that tourists would rather not visit a country with a high violent crime rate and complexities of red-tape.
West crying wolf.
The message from the RSA authorities seems to be that the west has cried wolf once too many times for them to take the threats seriously. EWN reported that after the terror warnings, RSA's government declared that the country is safe. They referred to the warning issued last September and a previous warning in 2009 that came to nothing. In 2009, the US consulate closed their offices for two days in three major cities. Perhaps even the US consulate is a bit complacent despite their own warnings this time around, as they issued a statement to the effect that they would not be closing.
False alarms.
A spokesman for the RSA ministry of Foreign Affairs, Mr. Clayson Monyela is reported to have said that "the last time they (USA) did this," back in September, "nothing came out of that advisory." He later said that the US is "encouraging panic with a false alarm," and went on to reassure people that the State Security Police is quite capable of protecting everyone in South Africa, including tourists.
Police protection.
Public confidence in the South African Police Services is at an all time low, with allegations of corruption and bad cops. In a survey carried out by the Corruption Watch Organization in 2012, it was reported that the majority of South Africans surveyed believed the Police Service was the most corrupt government department within the state. There are many examples of the Police failing to police itself, so their ability to protect citizens and foreigners is questionable. A single example was reported by Times Live two months ago when they carried a story about two Cape Town policemen who were arrested for house robbery.
Taking threats lightly.
News24 reported on 6 June, that the UK Embassy had revised their warning about the terror threats, and that they are no longer issuing warnings to British travelers. Nevertheless, such threats shouldn't be taken lightly. The threats by militants to step up bombing in public places against westerners and western business interests is a worldwide threat.
RSA not immune.
South Africa is not immune from terror groups using the country as a financial resource, as has been widely reported in the past. IOL News reported in 2015 that five people detained at the Oliver Tambo airport with $6 million were en-route to Pakistan where it would be funneled into the coffers of ISIS. There is some recruitment and the youngest was a teenage girl who was pulled off a flight in April last year. She was determined to go and join up to fight for ISIS. Ryan Cummings, a local analyst said that there is a 'hypothesis" that a few local radicals might try and bomb public places but he felt it would not be a big organized attack even if it did happen.
Radicals in Africa.
Islamic terror is making its way inexorably down Africa and the CAR, just north of the DRC (Congo) is fighting a war. Meanwhile, Angola slightly north west of RSA, refuses to even let it get that far as they are totally intolerant of Muslims and authorities have demolished or burned mosques and deny many of the mosques permission to operate at all. South Africa, nick-named The Rainbow Nation is more tolerant, but perhaps the country should guard against complacency and not simply dismiss the warnings as wolf crying to damage their tourism economy.
Click to read more
and watch the video
or