England and Germany commemorate the centenary of the battle of Jutland
Battle of Jutland was fought a 100 years back and is the greatest naval battle between surface ships.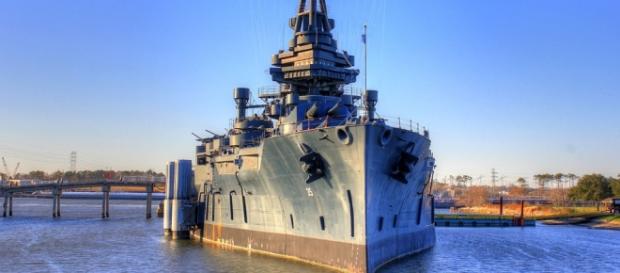 The battle of Jutland was fought on 31 May 1916. Exactly 100 years have elapsed since then. This battle is considered the biggest engagement between surface ships in the world. The battle off the coast of Denmark was between the old protagonists Germany and Great Britain. The German navy deployed 99 warships and the British navy could muster 151. The battle lasted 36 hours and ended with both sides claiming victory. Over 100,000 sailors were part of this battle. The Royal Navy suffered the greater number of casualties and lost more ships, but they bottled the German fleet in the ports of Germany. The battle, though a tactical victory for the Germans, was in real terms a strategic victory for the Royal Navy.
This momentous event in British history was commemorated by a morning service at St. Magnus Cathedral, Kirkwall.
The ceremony.
The event was celebrated with a lot of fanfare. Commemorative events included a service at St. Magnus Cathedral, on Orkney Mainland and a wreath laying ceremony at sea.  A commemorative event was also held at the Royal Navy Cemetry at Lyness on the island of Hoy, where nearly 4000 sailors are buried. Invitation for the function was sent to descendants of the sailors who died during the battle of Jutland. The Germans also had their own  program to commemorate their victory in the battle at Wilhelmshaven, home to the German fleet and the Laboe Naval Museum  in Kiel. The  event has been great importance and a waterfall of red color-ceramic poppies will tumble down  from the walls of St Magnus from 22, April -12, June.
The British Prime Minister David Cameron attended the ceremony. 94-year-old old Prince Philip was to attend the ceremony, but ill health prevented him from attending the event. The German Chancellor Joachim Gak also graced the celebrations. These celebrations are part of the promise of the British government to remember the fallen soldiers and sailors during the first World war.
Britain honors its past.
the past always confronts us. Emperor Wilhelm ( kaiser) and Hitler tried to dominate Europe and the only nation that stood between them and domination was England. With the assistance of the USA, they were defeated soundly. However, the world has changed and now what the earlier German regimes could not achieve has been attained by Merkel's Germany which today runs entire Europe on its economic might. Perhaps this is one of the reasons that England wants to leave the EU. The British are a proud people and now they are highlighting their achievements  during the First World War that  was fought 100 years back. The celebrations of the battle of Jutland can be seen in this background.
Click to read more
and watch the video
or