Brexit disaster: Britain votes out!
The Brexit referendum has been lingering for months and we finally know the results, British vote to LEAVE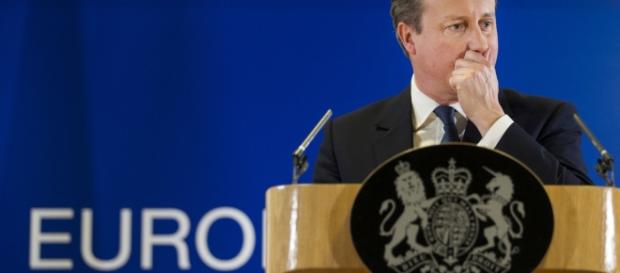 Brexit won the majority vote of the recent referendum which took place yesterday 23rd June. Today we know the shocking results of the vote, the Leave campaign officially won and the decision has been made, Britain is to EXIT the EU.
Yesterday millions of people took to their local voting stations to make a decision on Britain's future in the European Union. Britain saw a turnout of 72% showing that nearly 34 million citizens voted in the referendum. Of those 34 million voters 51.9% voted for the Leave campaign, whilst 48.1% voted for Remain. The results give the Leave campaign, led by Boris Johnson, a 4% margin confirming Britain's decision to officially leave the EU.
Brexit causes immediate drop of the pound  
Britain now faces a huge question mark as to what is to come. The value of the pound is already plummeting and the FTSE 100 has suffered a huge 500 point plunge which is the biggest plunge on record!
Brexit result- NO more David Cameron
Not only has Britain faced a massive historical change, the result of the referendum has even led the British Prime Minister David Cameron to resign. Mr Cameron made a statement this morning speaking of the devastation he felt as a result of the vote; he believes that Britain now needs 'fresh leadership' to lead it through this massive change. He stated that he campaigned hard against Brexit, with his head, heart and soul and does not believe he is the right person to guide Britain on the Brexit journey. As it stands at the moment Boris Johnson is his favored replacement, Johnson lead the Leave campaign and is Britain's ex- mayor of London, until earlier this year when Sadiq Khan took over the title.
The questions are; how will this decision affect Britain? How will it affect the rest of the EU? How will this effect Europe? How long will it take for Britain to leave? What does this mean for EU citizens currently taking residence in Britain?
The answer to those questions will come in time, but one thing that we do know is that it will take at least two years for Britain to untangle itself from the EU so the effect, other than economic, is sure to take some time to come into play.