Supreme Court ruling puts heavy water deal with Iran in doubt
A United States Supreme Court ruling to seize Iranian assets has made Tehran cautious about selling nuclear heavy water to the US.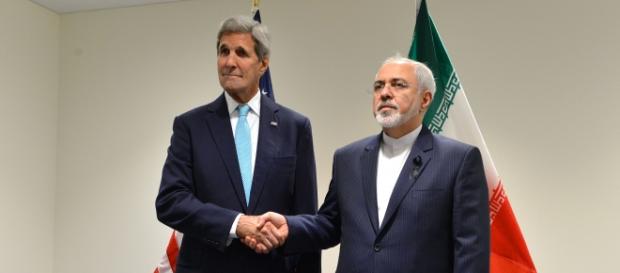 Iran will not transfer its heavy water to the United States, unless the payment procedure becomes quite clear, Iranian officials said, weeks after US Supreme Court upheld a federal court ruling to seize some $2 billion of Iranian assets to compensate Iran's alleged role in a 1983 bombing in Beirut.
Deal not done yet
Tehran agreed last year to ship out most of its heavy water stockpile as part of a nuclear agreement that reached between Iran and the six world powers. Last month US Department of Energy announced a deal to buy 32 metric tons of heavy water from Iran. However, Iran sounds cautious after the Supreme Court decision as well as continued pressure by US Congress to block the nuclear material transfer.
"The heavy water was supposed to be transferred to the US, but after seizure of $2 billion of Iran assets, we have exercised some caution," Head of Atomic Energy Organization of Iran Ali Akbar Salehi told reporters in on Tuesday.
Concerns about more seizures
Federal and local courts in the US have ordered Iran to pay some $50 billion in different cases, most of them terror-related. Tehran is concerned that Washington may refuse to pay $8.6 million worth of the shipment, to compensate cases against Iran. Despite its concerns, Iran says negotiation is still under way to reach a reliable mechanism to make sure that the US will fulfill its commitment.
"As long as the problem about payment remains unresolved, we will continue our discussion (with the US officials)," Salehi said. The US Senate failed for the 4th time to pass a Republican-backed amendment to block the deal on Wednesday.
Repeated attempts by the Congress to stop the Obama administration from buying heavy water from Tehran gives yet another reason to Iran to be more cautious, but not enough to derail the deal.
"No, it won't," Iran's deputy foreign minister Abbas Araghchi said in response to Fars news agency on whether the deal will be canceled. "We increased our vigilance to make sure that the payment will be made without problem."