Senegal's former PM urges Jammeh to respect opposition, says Sall must not remain silent
Rate this title
Secka was making remarks in Touba and has also urged for The Gambia to respect agreements on free movement of people and goods.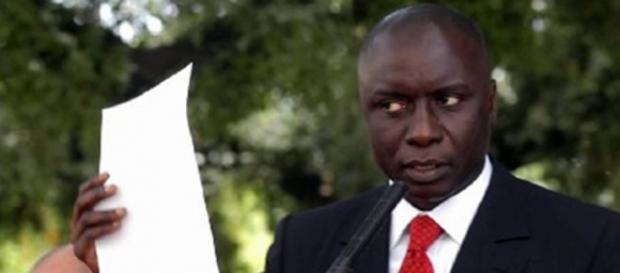 Former Prime Minister and leading opposition figure Idrissa Secka has called on Gambian authorities to respect the opposition as an institution of democracy after the Government of The Gambia used excessive force to disperse and arrest unarmed protesters in April and May. Secka called for serious talks with Banjul over the situation saying it must be made clear that it not acceptable to for the "rights of the opposition to be trampled on."
Warning from Gambia.
The Gambia has warned other nations not to interfere in its domestic disputes a day after opposition leader Ousainou Darboe was arrested with at least 30 others who were demanding the release of a senior opposition member who led an earlier protest on April 14 for electoral reform.
Secka, who is now an opposition leader in Senegal, says having talks about the deteriorating situation is not interference but a show of solidarity. He has called on the Sall administration not to remain silent as any crisis in Senegal has a significant impact on Senegal. He urged President Sall to be firm and clear with President Yahya Jammeh.
Jammeh accuses the West of trying to end his rule
President Yahya Jammeh has accused Western nations of supporting dissident groups through the protests to oust his regime, warning he "will not leave the national security of the country to dogs." He has vowed to kill those that attempt to end his 21-year rule of the penurious nation threatening enforced disappearance to family members of his critics and opposition members. His UN Envoy, Samsudeen Sarr has said he will open fire on protesters in a leaked audio recording and has this week accused Senegal of being complicit in numerous attempts to oust Mr.
Jammeh.
Border negotiations.
The Gambia and Senegal are negotiating to have their borders opened after President Yahya Jammeh made a unilateral decision to increase border crossing tariffs for commercial vehicles from USD $7 to USD $700. He has since rescinded his decision but Senegal has made demands including the construction of a controversial bridge at the Bambatenda-Yellitenda ferry crossing along the River Gambia.
International pressure with possible sanctions.
Jammeh's administration is facing international backlash over the handling of the rare protests. The European Union's parliament has called on its member states to put sanctions on the Gambia. The sanctions seek to stop all non-humanitarian assistance to the country and a travel ban on those accused of rights violations in the country and Mr. Jammeh's closest associates. Already, the EU suspended more than 33 million Euros in budgetary aid to The Gambia.
The United Nation said at least three people have died and they, with the regional body ECOWAS and the African Union, have demanded an independent investigation into the use of excessive force and demanded that those responsible be prosecuted.
Click to read more
and watch the video
or