Sadiq Khan, the first Muslim Mayor of London
Khan makes history in Great Britain, overcoming all the old prejudices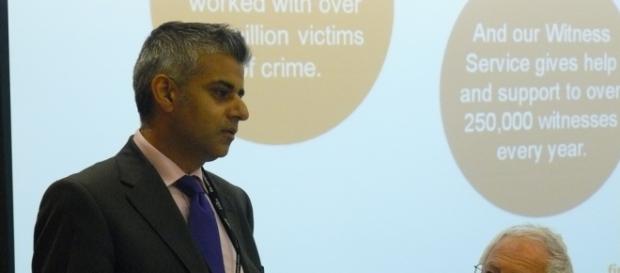 Sadiq Khan becames the first Muslim Mayor of London.. The Britain's Labour Party candidate beats the Conservative Zac Goldsmith, a successful Jewish businessman. Khan achieved victory thanks to a program that appeals to all social classes: he wants to end the problem of urban housing and, at the same time, he is seen as the most suitable politician to do business in London. Anyway, Khan has been attacked for his Muslim origin, which he managed to overcome throughout his entire life thaks to the good education he received.
Who is Sadiq Khan?
Sadiq Khan is a 45-year-old born in London into a poor family of Pakistani origin.
His father was a bus driver and his mother, a dressmaker. He grew up with seven sibligs. He earned a degree in law at the University of North London, then he specialized in human rights. At age 24, he married Saadiya Ahmed, a fellow solicitor, they have two daughters: Anisah (17) and Ammarah (15). His wife has been a great support in his political career, together facing the reality of being Muslim in a European country that still have some prejudices.
Ideology
Sadiq Khan is a Labour Party politician, situated on the moderate social democratic wing of the party. He belongs to a minority in Great Britain: he and his family are Muslim practitioners. As a human rights lawyer, he had to defend various kinds of minorities, which earned him many critics when he had to defend persons accused of terrorism.
When questioned, he responded that this was his work. However, Khan has won many awards, for his work for minorities and a good precedent for his political career.
As a devout Muslim, he doesn´t drink alcohol. But religion is only a part of his life. He said that we all have multiple identities, in his case, Khan is politician, a father, a husband, Londoner, English, and British. He also consider himself a man with Asian origin with Pakistani heritage. He prefers to be critized for what he does and not by his ethnic origin, something that isn't always easy to do in modern society.
Click to read more
and watch the video
or