Presidential term limits not in Kandeh's plans, to stay in power as long as Gambians want
Kandeh's reform plans has raised questions about his integrity and democratic principles.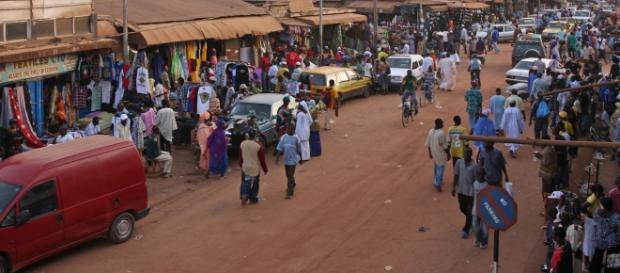 Africa's debate on whether to have strong institutions or a strongman may not be over for The Gambia. The country's newest presidential hopeful, Mama Kandeh is saying two-five year terms may not be enough time to resolve the country's teething troubles caused by its long time eccentric ruler, President Yahya Jammeh. Kandeh was a former lawmaker for President Jammeh's APRC party before being expelled for alleged misconduct. It still remains unclear how Kandeh, who has supported all Jammeh's policies in parliament will differ with him in this regard to entice voters.
It is believed that no politician can resolve all of a country's problem, not even in three decades.
Political analysts say Kandeh should've focused on building the ground for stronger institutions that will ensure the country is ran in way that hold public officials accountable to the people, which is the only true way to resolving The Gambia's problems.
President Yahya Jammeh vowed he will rule The Gambia for a billion years. For Kandeh, it is unknown if it is going to be for 30 years like Dawda Jawara, for his life or for a trillion years.
Staying in power?
Kandeh said he will stay in power as long as Gambians desire for him to make Marina Parade Road his street address; but says he has been advocating for term limits since 2005. Halifa Sallah, the presidential candidate for the socialist PDOIS party pledged to serve only one term in office to allow the country to usher into a generation of strong institutions that will allow growth and respect for rights of the people.
Gandeh's Gambia Democratic Congress party officials say their administration will make economic resurrection a top priority in "President Kandeh's" key agenda list. The country is one of the poorest in sub-Saharan Africa and literarily insolvent. It is highly dependent on foreign aid with high youth unemployment rate and unserviceable international debt. The country's current domestic debt is about 100% of its Gross Domestic Product.
Kandeh administration's key priorities
Unable to create the environment to attract foreign businesses, the Minister of Employment has urged youths to go create jobs themselves, most of whom are part of The Gambia's big human export, using the Mediterranean to perilously voyage into Europe. Though clear that Kandeh will not follow in President Macky Sall's lead to reduce presidential term limits, he seems ready to refurbish the damaged bilateral and cultural relations between the two nations, restore respect for human rights, improve quality of education and restructure the pension programs for retirees.
Will Kandeh be a Kagame?
Presidents who have come to the end of their terms in Congo Brazzaville and Rwanda have managed to hold 'fraudulent' referendums in the footsteps of those like Chad's Idriss Deby. Sase Nguesso and Paul Kabila have extended their rule against all odds. Uganda's Musevini claimed to have won a fifth term and Congo's Kabila still hope to clinch on.
President Yahya Jammeh with Togo's Faure Gnassingbé were able to get ECOWAS to drop a plan to introduce two-term presidential term limits in all its member states. Jammeh accused the West of trying to using the regional community to end his rule. It seems presidential hopeful Mama Kandeh will oppose any such attempts as well.
As the debate for either strong institutions or strongmen continue, Mama Kandeh seem to be in support of the motion: strongmen to improve Africa but at least unlike others like Mugabe who first spoke of term limits, Mama Kandeh seems set to be another president for life or maybe he might have a change of mind. But attempting to stay too long in power, may lead to a repressive regime no matter how good of a president you are like Kagame.
Click to read more
and watch the video
or