President's Jammeh's former farm manager gets two years in prison
Conteh was one time head of the Central Bank of The Gambia foreign exchange department before being sent to jail for economic crimes.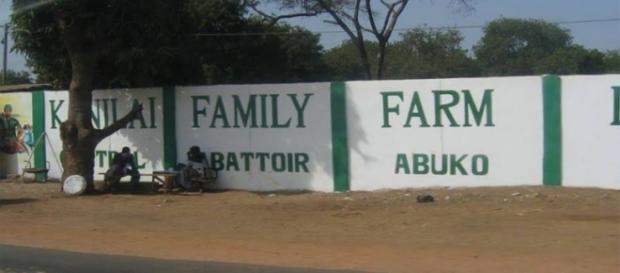 BANJUL, THE GAMBIA - A court in Banjul has sentenced the beleaguered former manager of The Gambia's president's agricultural business, Kanilai Family Farms to two years in prison with hard labor after he was found liable for "theft by taking." Mr. Lang Conteh, who was at one time the West African nation's central bank's foreign exchange chief denied stealing GMD D1,538,804.95 (USD $38,470.12) meant for the renovation of the farm's office. Investigators said the same amount of money was spent on renovations at the farms head office with outstanding debt owed to contractors. Conteh maintained it is impossible to steal the same money proven to be spent on renovation and his attorney says no evidence of theft was presented.
Former military commander implicated.
Prosecutors alleged that the economist received additional money from a former military commander of the presidential guards, Lt. Col. Lamin Sanneh, who was killed by forces loyal to President Yahya Jammeh during an early December morning raid to oust the longtime autocratic ruler.
Conteh to payback 'missing money'
The trial judge has ordered Conteh to pay restitution of GMD D1,538,804.95 to Kanilai Family Farms to avoid an additional year in prison.
Conteh owned Camelot Boutique, a furniture, and household store and was a business partner to one of President Jammeh's strongest political ally, Baba K Jobe in his Youth Development Enterprise Company selling rice and other food commodities before they fell apart. Jobe came under UN sanctions for arms and blood diamond trade, which implicated Mr.
Jammeh. He and Conteh spent time in jail for economic crimes and had their assets frozen. Conteh was in self-imposed exile in Senegal after he left prison before returning to The Gambia again.
KFF, KGI involved in illicit trade
Other senior members of President Jammeh's businesses, including the KGI, have been accused of theft. One of them is Pa Bojang, who is a nephew of the president and managed his bakery. Bojang escaped prosecution after being released on bail and eluding local police in Southern Senegal where he lived for four months. He now lives in the United States.
Staffers at KFF and KGI revealed that the rice that they sell were for distribution to Gambians finding it difficult to make ends meet through a Japanese grant. Proceeds are directed into the president's personal accounts.
A shipment of Iranian arms to The Gambia, which Israel said were on a detour to Hamas fighters and Hizbollah, which had financiers Hussein and Ali Tajudeen in the Gambia marked as timber and addressed to President Jammeh's farm, were intercepted in the Port of Lagos in Nigeria. It sparked a diplomatic row severing ties between Tehran and Banjul.
Click to read more
and watch the video
or