President Jammeh expresses discontent with US sentencing of coup plotters
Rate this title
Jammeh has accused the West of supporting the coup and he believes the 'lenient' sentencing is a proof of that.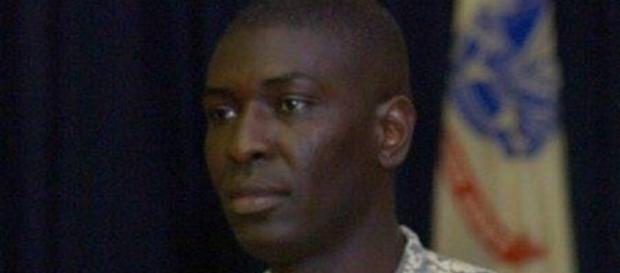 In a not so surprising reaction to the sentencing of four US citizens of Gambian descent, President Yahya Jammeh has shown his dissatisfaction with the light sentences they received for laying siege on his presidential compound in the winter of 2014 to end his two decade rule of mainland Africa's smallest country.
About a dozen men conspired to ambush the Gambian leader while on tour of the country but changed plans to avoid fatalities and attacked the State House, his official residence and seat of the Government in hopes that guards will flee. They instead met a heavily fortified palace after the president was said to have left the country on a trip to Dubai.
Four Americans: Cherno Njie, Banka Manneh, Papa Faal and Alhagie Barrow were arrested by the US federal agents and charged in Minnesota for violating the Neutrality Act, possession of firearms for a violent crime and smuggling firearms. President Yahya Jammeh was expecting to get anywhere from 10 years in prison to the maximum 20 years.
Federal prosecutors requested five years
Federal prosecutors requested for a not less than five year sentence for the men but the judge gave the men sentences of less than a year, just a couple of months and a couple of hundred dollars in fines.
In their native Gambia, they would have been sentenced to life in prison or death as six other members of the Gambian military, two of them President Jammeh's bodyguards who were nabbed for being a part of the plotters.
The six military officers were sentenced by a secret court martial and are currently appealing their sentences.
President Yahya Jammeh this week said the West is bent on seeing an end to his regime and has sworn to kill and made to disappear those that attempt to end his presidency with their families and friends in hopes that relatives will assert pressure on them to stop dissenting. Jammeh regards the sentencing as lenient and a prove of the US support to end his regime.
"What you cannot get through the ballot box, if you want to get that through violence, no one will see you for seven million years and no one can do anything about it," Jammeh said in a speech on state TV.
Threatens to arbitrarily arrest family members of dissidents
Jammeh himself came to power through a military coup in 1994 after the opposition battled to for three decades to end the marathon victory of Sir Dawda Jawara and his PPP government in polls. The Gambia has the one of the most worst electoral regulations passed last summer giving Jammeh and his APRC government an unfair advantage in the political landscape.
In 2011, the regional ECOWAS body declared the elections were not free and fair leading to a boycott of local government and parliamentary votes by a group of six opposition parties.
Jammeh said the West is funding dissidents who are now using the right to protest as a way to stage a popular uprising in the former British colony to render the country ungovernable. He has warned family members and friends of his critics abroad that he will send them to prison or make them disappear without trace if they continue to receive money from those who seek to end his rule.
Jammeh has accused Western powers of supporting the December 2014 coup and has called the event a "terrorist attack." He has since created a counter terrorism unit within his presidential guard battalion headed by a general who was praised for suppressing the attack.
After the attack, more than 30 family members and friends of those who took part in the coup were arrested and detained incommunicado for more than six months.
Click to read more
and watch the video
or