Philippines' Donald Trump won the country's Presidential election
A tough-talking mayor named Rodrigo Duterte won the hearts of many Filipinos.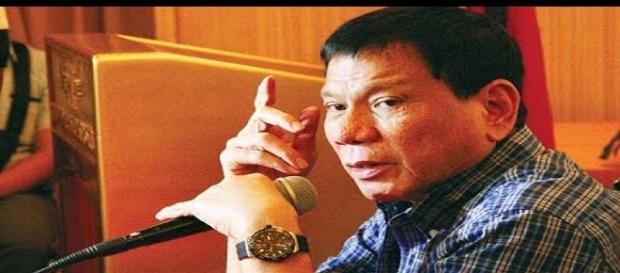 A tough-talking city mayor in the Philippines named Rodrigo Duterte who is being likened to Donald Trump won the country's automated election ion May 9, 2016. Garnering a total of 15 million plus votes, Duterte secured the 1st spot with at least 6 million votes difference to the second placed former Department of Interior and Local Government secretary, Mar Roxas. Out of 55 million registered voters, 44 million Filipinos came out to elect their new President for the next 6 years starting June 30th this year.
Trump is a bigot, I am not.
Critics of the mayor had likened him to Trump for his harsh remarks on almost everything.
The mayor seems not happy about the comparison and said that Trump is a bigot and he is not. The mayor is known for trash talking and cursing. He even cursed Pope Francis when he was once caught in the middle of a traffic gridlock in Manila caused by the motorcade of the Pope. He has since apologized and sent an apology letter to the Pope to which the Vatican also responded - offering the assurance of prayers. He planned to visit the Vatican to personally apologize but recently, however, he changed his mind saying that the trip could be an exercise in duplicity. The mayor also expressed his disgust for criminals and drug pushers and even said in public that he will kill them all. Despite criticism, which mostly came from religious groups, Duterte had faired well in surveys and had amassed a dramatic number of votes easily and bested his 5 contenders.
A well-respected mayor.
In his native Davao City where he served as a mayor for more than 22 years, Duterte has changed the image of the city into one of the most progressive city in the Philippines and the 4th safest city in the world according to Numbeo.com. He is well respected in his city and people who have been to Davao can attest to what the mayor has done. He believes that a Federalism type of government is the answer for a more progressive Philippines. He is planning to implement the same rules and regulations that he imposed in his city.