Outlandish Sheikh Sedia Bayo suspends his presidential campaign
Rate this title
Bayo has announced that he will be going back to his initial plan of transitional government. It remains unclear who are also part of the plan.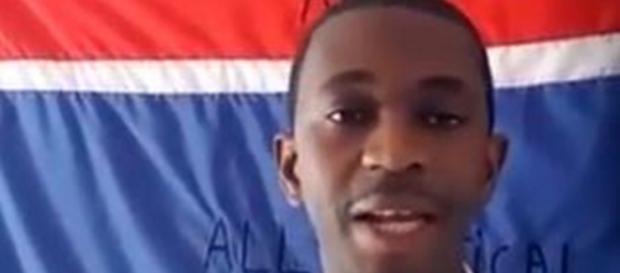 First, it was the National Transitional Council of The Gambia, then to becoming a by-all-means-necessary campaigner urging the military to overthrow Jammeh and then declaring an independent candidacy for the December polls. Sheikh Sedia Bayo has earned himself the award of becoming one of the biggest flip-floppers. The French-born Gambian native has announced he has suspended his presidential campaign and is going back to his initial plan of being a transitional Government in exile.
Government in exile.
After the execution of nine inmates by Gambian authorities, Bayo, and at least a dozen others formed a government in exile, which was never recognized by the international community saying, "it will end the dictatorship in The Gambia." The names of at least 35 people were put out in a release as being a part of the so-called transitional government.
Some of the people whose names appeared denied being a part of it and others who took part in its formation include a British solicitor of Gambian descent Yankuba Darboe and opposition figure Falai Baldeh who disassociated themselves from the group.
Quit within 30 days or else…..
The group imposed itself as the legitimate government of The Gambia giving the country's long-time ruler, President Yahya Jammeh 30 days to step down or face a military expedition to oust him. Though Bayo claimed to have the support of The Gambia's army, the bluff never came off and Jammeh's presidency remained unthreatened until in December 2014 when a handful of dissidents mostly from the United States raided the presidential compound in Banjul to overthrow his government. The coup leader, Jammeh's former elite presidential guard commander, Lt. Col. Lamin Sanneh and at least two others were killed in the exchange of gunfire at the heavily fortified palace.
US Citizens charged.
Bayo supported the putsch to oust President Yahya Jammeh and made some daring statements on television leading to his deportation from Senegal. President Jammeh said the coup plotters were backed by foreign powers and the US has denied any involvement. At least four US citizens with ties to The Gambia have been charged in Minneapolis for violating the Neutrality Act, a centuries-old law which prohibits US citizens from taking up arms against nations they are at peace with.
Joining forces with the opposition to seek international recognition.
Bayo is a lone wolf in his camp. The Gambia's opposition has failed to take him seriously and does not include him in their talks. But the defiant young, outlandish and confident politician wants other opposition parties to join his transitional government and seeks international recognition.
Some support from the diaspora.
Bayo wants to mimic the National Transitional Council of Libya, which was recognized by the international community after the fall of Tripoli.
He had made efforts to meet with EU delegates and Arab businesses to strengthen his image and attain recognition. He has garnered some support from the diaspora as opposition to Jammeh's rule mounts.
Iron-fist ruler.
President Yahya Jammeh came to power as a young military Lieutenant in 1994. He has since ruled the West African nation with an iron fist and has been accused by rights groups of arbitrary arrests and detention, extrajudicial execution and stifling dissent.
Click to read more
and watch the video
or