Obama visited Hiroshima to meet the survivors of the atomic bomb
Barack Obama is the first president to visit Hiroshima in the last 70 years after the city was destroyed during World War II.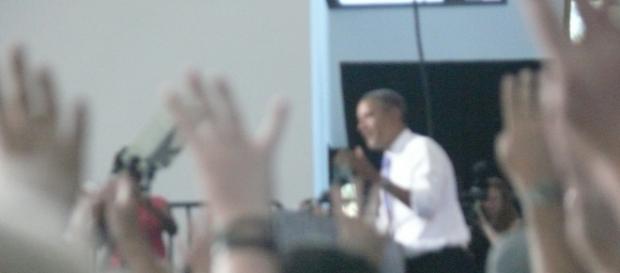 Obama visited Japan as a sign of remorse for the lives lost during World War II
Ever since the visit was announced, the White House mentioned that the event must be seen as recognition of the atrocities committed during the war and that the US president, however, does not present his apologies to the Japanese. The atomic bomb survivors from Hiroshima have divided opinions regarding Obama's visit, as some consider his act as a positive step toward nuclear disarming, while others believe his visit has no value unless the White House leader apologizes for the bombardment.
Several Journalists of Associated Press discussed with the survivors in order to understand how the US president was to be welcomed at Hiroshima.
People affected by the war and aftermath of Hiroshima
Terumi Tanaka, who is now Japan's Confederation general secretary of those affected by the atomic and hydrogen bombs, was 13 years old when the United States launched the second atomic bomb against the Nagasaki city on August 9th 1945, three days after the Hiroshima bombing. He was at home in the mountain side and he survived the tragedy. He lost 5 relatives during the explosion. His family had to move to a bunker until Japan surrendered six days later.
The Japanese Government had not offered any support to the survivors until the confederation led by Terumi was founded in 1956. One year later, a national law on medical compensation was adopted, but because of the stringent standards, tens of survivors are still fighting in court to be recognized as victims.
Michiko Kodama, who was injured during the nuclear attack, is now 78 years old. She believes that her children were affected by the radiation she was exposed to, as her daughter Akiko died of cancer at the early age of 45.
Shizuka Kamei, a parliament member of Hiroshima whose sister died during the attack, stated that Obama is not welcome there without an apology speech. Kamei insisted that if Obama does not show signs of remorse and present official apologies, he ought not to set foot on the soil. However, he mentioned that he would gladly accept Obama's presence when he is no longer president.