Maverick Rodrigo Duterte won elections the in Philippines
After a tight election campaign Duterte Rodrigo won elections in the Philippines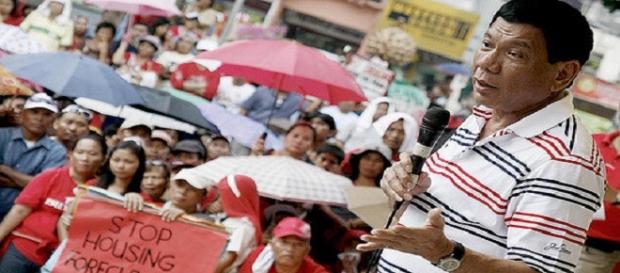 History
Maverick Rodrigo Duterte was born in 1945 into a political family. Until now he was married twice but currently is single. In terms of career achievements, he became the vice-mayor of Davao in 1986 and two years later became the mayor. Over the years, he built a reputation for fighting crime, war and corruption and is well known for his shocking announcements.
Elections
Although official results are not yet out, Rodrigo's main rival Roxas, admitted his defeat, after preliminary results declared Duterte the winner. The 71-year-old candidate has accepted the mandate of six years with great humility. It has stirred controversy since his election campaign took the spotlight in announcements about the elimination of criminals and drug addicts.
Before his run for president, when Rodrigo Duterte was mayor of Davao, the city was ground down by crime, but under his investiture, Davao has turned out into a much more peaceful city. After these actions to suppress crime Duterte received the nickname The Punisher, reflecting his treatment of those who break the law.
Main election campaign themes.
The main themes addressed during the election campaign were corrupt officials, but also poverty and uneven distribution of welfare across the country. Filipinos are dissatisfied about how under President Benigno "NoyNoy" Aquino, the country's economic development was unevenly distributed. Rodrigo's opponents have tried in political campaigns to cast him as the executioner, who will bring terror to Filipinos, thus hoping to get more votes in their favor.
This year's election created a record as 81% of the 54 million people registered as voters. After counting more than 90% of the vote, Duterte has 14.8 million votes, nearly double that of the second-place candidate - Mr. Roxas with only 8.6 million votes.
Expectations
It remains unclear what Mr. Duterte will do with the power gained as president. His promises about the complete elimination of criminals and corrupt politicians have won the vote of confidence of millions of Filipinos, but in the absence of more detailed policy statements, only time will tell us what Duterte can do.
Click to read more
and watch the video
or