Mailian marines arrest top Ansar Deen jihadist
The arrest of Yacouba Toure is seen a big obstacle to jihadist group's training and cross border supply of weapons.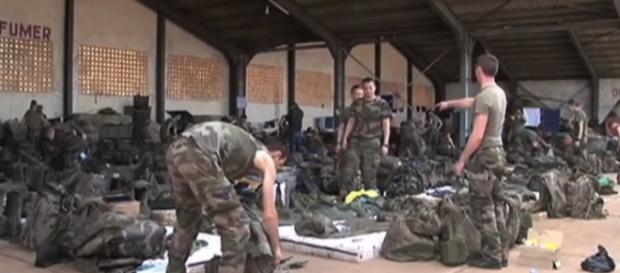 Yacouba Toure, the second in command for the Al-Qaeda-linked Ansar Deen group in Mali's south has been arrested outside Bamako by Malian Special Forces.  The group has claimed responsibility for the attack on a hotel resort in Ivory Coast.
Jihadist group.
Ansar Dine is part of jihadist group repelled by French forces after taking northern Mali and destroying historic sites in Timbuktu. Toure's arrest came weeks after the arrest of another senior member of his group, Sulayman Keita. Security officials say Toure heads a training camp outside of the capital, Bamako.
Last winter, two suspects were killed and two others arrested in connection to an attack on Raddisson Blu hotel in Bamako.
The attack left 22 people dead and at least 14 others seriously injured.
Provision of arms for Burkina and Ivory Coast attack
Yacouba Toure has close ties to the head of Ansar Dine in Burkina Faso Boubacar Sawadogo. He has been their main supplier of weapons and grenades used to attack a police station. Three police officers were killed after 50 Ansar Dine fighters stormed the station near Burkina's border with Mali. In January, two hotels and a coffee shop were attacked in Ouagadougou killing at least 30 people. At least three attackers were killed and more than 126 people freed. 22 people have died in an attack at Grand-Bassam including a child who was seen kneeling and begging for life. All the six assailants died.
Fighting cross border attacks
Nations like Senegal, which has signed a defense agreement with the United States are on high alert for possible attacks on tourists hotspots.
The St Louis Jazz Festival was put on halt due to security concerns before millions of CFA franc was additionally spent to boost security.
West Africa has been fighting Terrorism and attacks have gone beyond borders. Lake Chad nations of Nigeria, Niger, Cameroon, and Chad have been fighting ISIS affiliate group Boko Haram. The northern Nigeria-based Islamist group which has risen to fame after kidnapping more than 270 girls from their boarding school. The group aggravated suicide attacks using children. President Mohammadu Buhari has declared a technical victory against the group but analysts have won against such claims.
Click to read more
and watch the video
or