Lori Robinson, the first woman to become a combatant command general
Lori Robinson, former American air force commander, became one of the US generals.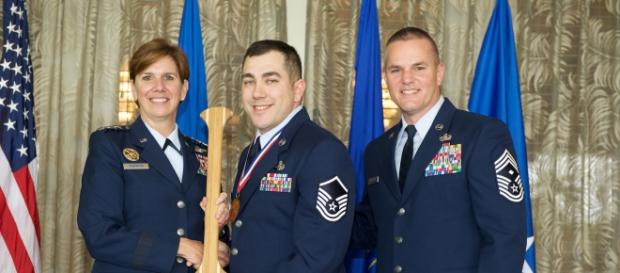 Due to her contributions
Lori Robinson, general of the United States Air Forces, is now in charge of NORTHCOM (United States Northern Command) in the American Army, which makes her the first woman to lead the US combatant commandment. Her position is one of the highest ones in the USA and one of her top priorities is to supervise the North American activities, also having the responsibility of National defense. Reuters stated that Robinson previously led the American air forces in the Pacific. The United States Army allows women to take the role of any fighting position as of last year. Reuters also noted that this is a strikingly historic step that removed the gender barrier in the armed forces.
Ash Carter, US Secretary of Defense, said at a ceremony in Colorado that she was instrumental in rebalancing their position in the Pacific and strengthened the links between them and the air forces of some of their closest allies.
The first woman to have such responsibilities
As the Department of Defense has nine unified combatant commandments, she is now one of the persons responsible for various positions in different parts of the world. Robinson was appointed as a leader for NORAD (North American Aerospace Defense Command), which is jointly managed by the US and Canada in order to supervise the security of the aerospace and sea region. She now appears in the list of Time Magazine as one of the 100 most influential people in the world this year, and she declared that she would take full responsibility for the events where regional and global challenges became serious to the international community and United States national security.
During a confirmation hearing in the US Senate last month, Robinson declared her priorities, stating that Russia was the biggest external threat to the security of the United States, and that she would also closely monitor the violent extremist movements.
As her title is one of the most respected and highest-ranked in the world, Robinson states that she can only see herself as a leader who happens to be a woman. Reuters noted that according to the Pentagon data, only 3 out of the 39 four-starred generals and admirals are women, Lori Robinson being among them.
Click to read more
and watch the video
or