In a first, the Eiffel Tower is being rented out as an apartment
A section of the Eiffel tower will be turned into a luxury apartment rental.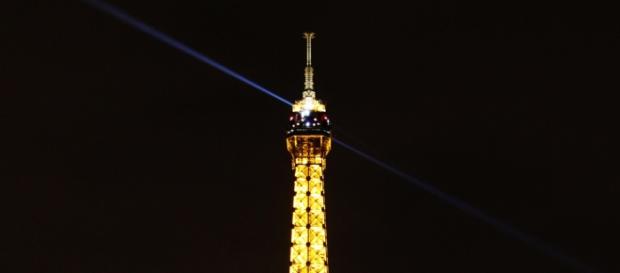 For the first time ever, the Eiffel Tower is going to be turned into a rental apartment. The Eiffel Tower has been open since 1889 and since then, visitors haven't had the chance to stay there for an evening. That is until now. Visitors will now have the opportunity to stay there for a night.
HomeAway, a rental company, said it was taking over a section of the first floor of the Eiffel Tower for the duration of the UEFA Euro 2016 football tournament, which is slated for the 10th of June.
Visitors will have to win a competition in order to have the chance to stay at the Eiffel Tower. The competition opened a few days ago, and the lucky winners will be able to bring up to five guests with them to stay at the Eiffel Tower.
The overnight stay at the tower is part of a vacation package. The package includes a three-night stay in another area in Paris, as well as transportation costs. As for what the competition entails, entrants will have to say what they will do with the accommodations and a panel of judges will choose the winner. 
The CEO of HomeAway, Brian Sharples, said the move was unprecedented and that this was a good way to provide the most epic vacation memories of a lifetime. HomeAway said it was excited to offer the once-in-a-lifetime opportunity to spend a night in the luxury Eiffel Tower Apartment, which is still under construction. Benoit Leleu, a French designer, has been put in charge of designing the apartment.
Sharples said that when his marketing team told him about the idea of turning part of the Eiffel Tower into an apartment, he was a bit thrown off track.
However, Sharples decided that he would give it a shot and the city of Paris also decided to give it a shot. Sharples said the entire process was very long and he could only imagine what it took to convince Paris to allow this to happen.
HomeAway differentiating itself from Airbnb
As of late, it seems that HomeAway has been trying to differentiate itself from Airbnb, one of their main rivals. The current contest that HomeAway is running is similar to the 'Night At' series that Airbnb has, which is short-term rental offers in iconic places for a night. Some of rentals included a bedroom in a shark tank, as well as Ellis Island in New York City.
In fact, HomeAway is running a commercial that appears to mock services like Airbnb. A French version of the ad is currently running on TV in France. Below is the commercial that HomeAway is running. 
Click to read more
and watch the video
or