Idriss Deby's win upheld despite challenged opposition results
Idiriss Deby has been President of Chad since 1990 and has since negated presidential terms limits extending his 26 year grip on power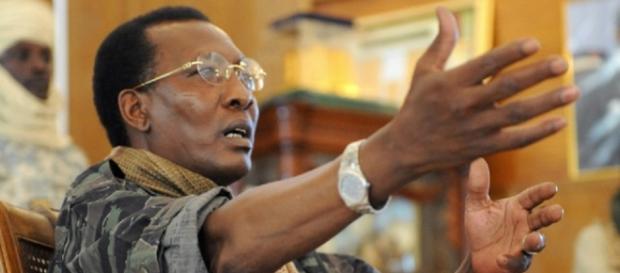 A constitutional council in N'Djamena upheld President Idriss Deby's 59.92 percent win in last month's general elections for a fifth term, extending his 26-year rule of the Lake Chad nation in the center of the fight against Nigerian-based militant group Boko Haram.
Opposition want results annulled.
The opposition leaders say the polls were not free and fair and want the results annulled over voting irregularities. An appeal launched by at least eight opposition parties was rejected because petitions to the council are supposed to be individualized. Nagoum Yamassoum, the president of the Chad Constitutional Council said group appeals are not admissible.
Protests suppressed.
The Chadian Government suppressed protests by civil society organizations, right groups and unions who were demanding democratic reforms and for President Deby to step down. Some of the protest leaders were arrested and those that managed to evade arrest have since fled the country.
Right groups say more than three dozen soldiers went missing.
At least 60 soldiers who were said to have voted against President Idriss Deby's rule have gone missing without a trace since last month. Repeated calls for an independent investigation have been ignored by the Deby administration. A joint rights groups statement has demanded the "liberation without any condition of these soldiers who have been arrested." The soldiers are being held in "secret locations." They also demanded that an independent inquiry is opened to establish the responsibilities and "punish the perpetrators of these inhuman and barbaric acts." 
International pressure. 
After much international pressure, Chadian government spokesperson, Communications Minister Mustapha Ali Alifei said the missing soldiers were on a mission that required them to temporarily move away from their families.
Families of the personnel have dismissed the government statement as a "blatant lie" and said they have not been able to reach them on the phone.
President Deby's rule just like Habre marked by rights violations.
President Idriss Deby was a military general in the Chadian army and has been in power since ousting President Hissene Habre in a rebellion he staged from Sudan. Former President Habre has been accused of "widespread political killings, systematic torture, ethnic purging and thousands of arbitrary arrests" and is now facing charges of crimes against humanity in Senegal. He has himself survived attempts to oust him. President Deby has since changed the constitution getting rid of presidential term limits.
Habre chief of military.
Deby was Habre's chief of the military and credited for using tactics that defeated and caused heavy causality to Libyan forces is eastern Chad. He received training from France and was at one time President Habre's national security advisor before being implicated in a coup with Interior Minister Mahatma Itno and Chief of the Army Hassan Djamous, that saw a systematic killing, torture, and imprisonment of members of their Zaghawa tribe.
Itno and Djamous were summarily executed and Deby later fled to the land of the enemy whose forces he once destroyed – Libya. He later moved to Sudan and formed the Patriotic Salvation Movement which launched a deadly campaign against forces loyal to President Habre and assumed power on December 2, 1990.
Poor human rights record.
According to the US State Department human rights record, President Deby's "poor human rights record deteriorated further during the year; security forces committed numerous serious human rights abuses." His regime has been accused of extrajudicial killings, beatings, torture, and rape by security forces.
Clamp down on journalists.
Chad is listed as one of the most corrupt nations in the world and the government has clamped down on journalists and limits freedom of speech and assembly; arbitrary arrest and detention have been prevalent and security forces violate rights and commit abuses with impunity.