HRC, others calls for US sanctions against Gambia's Yahya Jammeh and inner circle
Alhagie reports: HRC published a full colored ad in a neighborhood news magazine in Potomac, Maryland where President Jammeh owns a $3.8 million home.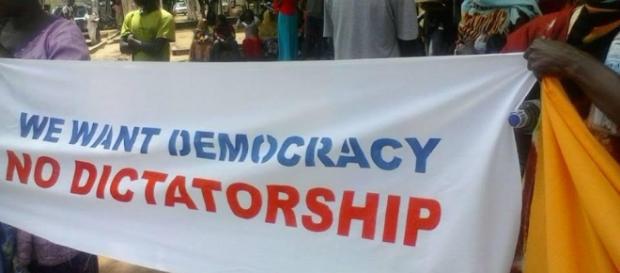 The Human Rights Campaign (HRC) and 15 other human rights organizations have joined forces to once again urge the United States Government to impose sanctions against Gambia's longtime dictator Yahya Jammeh and his inner circle. This is in order to send a clear message that continued human rights violations will place a more severe strain on U.S-Gambian relations. Human Rights Campaign is America's largest civil rights organization working to achieve equality.
Recent reports raise concern.
In a statement on its website on the current situation, HRC and other human rights organizations said that there have been recent reports about "arbitrary arrests, police brutality, and possible torture" in Gambia and these once again "raise concerns about the safety and security of Gambians."
U.S Sanctions?
They are now requesting targeted US sanctions such as travel bans and International Emergency Economic Powers Act (IEEPA), which the U.S.
government has used before in response to human rights abuses in Belarus, Venezuela, Zimbabwe and other such nations. Ty Cobb, the director of HRC Global is quoted in the statement as saying "It is time for the U.S. to act." In the past, HRC has partnered with many of these organizations on several occasions to push for sanctions on The Gambia and will continue raising the issue for as long as the violations continue.
Crackdown on rare opposition protests
In recent weeks, President Yahya Jammeh's government mounted a major crackdown on the opposition, particularly in light of national elections scheduled for December. In mid-April, Gambian security forces broke up a peaceful demonstration by members of the leading opposition party, United Democratic Party (UDP) and arrested a number of them for merely calling for justice and electoral reforms.
Arrest and torture.
They were reportedly tortured which led to the death of the party's youth leader Solo Sandeng. This prompted another uprising led by the party leader Ousainou Darboe and the entire executive after the news broke. They were also rounded up by police and are currently standing trial. A wide range of bodies, including the United Nations Secretary-General, the African Commission on Human and Peoples' Rights, the sub-regional bloc Economic Community of West African States ( ECOWAS)  and the U.S. State Department have criticized these arrests and since called for their release.
Due process of law.
Recently, a joint mission by the sub-regional bloc, the Economic Community of West African States (ECOWAS), the regional grouping, the African Union (AU) and the global body, the United Nations (UN) concluded a visit to Banjul and called on the government to evoke international and regional standards , under which, the State has the duty to protect the rights of its citizens, in particular, the freedom of expression, assembly and political participation.
The Mission also reiterated calls for a credible and independent investigation into the death of the opposition member and urged the government to allow due process of law.