Gambians among the dead in capsized boat incident off the coast of Libya
Rate this title
More than 1,370 people have died this year including Gambians in their attempt to reach Italy from Libya.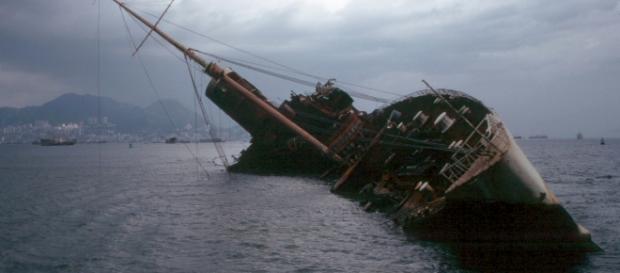 At least two Gambians are said to have died after a boat carrying more than 500 migrants capsized off the coast of Libya, one of them a young girl from Brikama. Abdou Badjie and Fatou Jatta were onboard the overloaded boat attempting to cross the Mediterranean into Italy – a perilous journey undertaken by making young Gambians who believe they will have better economic opportunities in Europe.
The Italian Navy saved almost all of the migrants onboard, about 562 of them except for the seven bodies found in the sea, which included the two Gambian natives. At least 40,000 people have been rescued at sea by the navy. At least two boats capsized within a 24-hour period between Libya and Italy on Thursday.
Many were saved this time because of a rescue called placed some 18 nautical miles off Libya.
More than 1,370 deaths say International Organization for Migration
More than 6,000 migrants have crossed lately as the weather becomes favorable. More than 7,000 people have died so far, at least 1,400 this year alone, plunging the European Union nations into crisis. Greece signed a controversial agreement with Turkey to help cut back on migrants arriving in their country. The move has restricted the use of the Mediterranean by Syrian Refugees to reach Europe.
For The Gambia, the big human export involving traffickers is taking over like plague. The number of Gambian asylum seekers have increased more than a hundred fold and nearly 70% of them have all been rejected. Most Gambians are considered economic migrants though some have genuine asylum cases.
It makes it difficult for genuine Gambian refugees in need of humanitarian assistance to get the services they need. Even so, language barrier makes it difficult for them to get jobs in Italy which is already marred by high youth unemployment.
Cloudy economic outlook or political repression: what is the cause?
Fatou grew up in Brikama, a buzzing busy administrative city in the south bank of the country's River Gambia. Her father was a professional footballer and her mom, an elementary school teacher. Her friends and many Gambian on social media are shocked at News of her death with politicians spin blame towards the country's repressive regime due to the bad economic outlook clouding the underprivileged nation. Women are not traditionally seen as the ones with the burden of having to travel overseas to make ends meet for their families and liberate them from the poverty in the Gambia, just as in many other Africa nations. While economists will say the lack of employment opportunities in The Gambia is even forcing young women like Fatou to leave, rights campaigners say the repressive nature of the government there is forcing them to seek more freedom somewhere else.
Last year, the International Organization for Migration helped repatriate two teenagers from Brikama after they got stuck in Niger in their attempt to reach Europe.
More accidents to happen without a safe passage
The blue fishing vessel carrying migrants and refugees including Fatou capsized after some hundreds of the passengers moved towards the edge of the boat upon spotting a rescue vessel. Many passengers were wearing lifejackets which saved them from drowning as the boat overturned and started to sink. Migrants were seen clinching on to the edge of the boat as it submerges.
The UN Refugee Agency said many of the arrivals to Italy have been from Sub-Saharan Africa and unless a save passage is made for those who are being forced to flee, turning to smugglers will be their route, which will cause more mishaps like this.
Click to read more
and watch the video
or