Gambia-Senegal borders may remain closed for long as Banjul refuses to meet in Dakar
Alhagie Reports: Concession on venue delaying Gambia-Senegal meeting to resolve border impasse.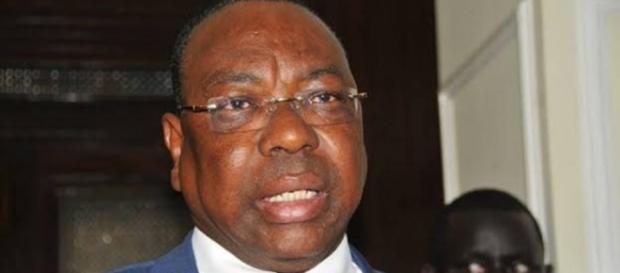 Difficulty in reaching a concession on the venue of the meeting is delaying the proposed meeting between The Gambia and Senegal to resolve the ongoing border crisis. Senegal's Foreign Minister Mankeur Ndiaye made this disclosure Thursday at the opening of the ongoing 36th ordinary meeting of the Council of Mediation and Security of the Economic Community of West African States (ECOWAS) underway in Dakar. 
The two countries were to meet in the early part of the month but The Gambia is stalling talks by refusing to have meetings held in Dakar. Dakar says ever since they opted to negotiate with The Gambia on the border crisis, Foreign Minister Ndiaye cancelled several foreign trips of national interest only to make sure the meetings takes place but Banjul always fails to keep its part of the commitment.
"On several occasions, I and my Gambian counterpart have agreed on dates for officials of the two countries to meet and resolve this border issue. Each time we agree on a date, The Gambian side will fail to turn up for one reason or the other. The Gambia has since been not respecting the dates. Senegal is ever ready for negotiation" he said.
The Gambia gave an unexplained excuse for not showing up to a May 5th meeting but told a joint UN, AU and ECOWAS joint mission that Senegal was deliberately making attempts to sabotage its economy and trade routes.
A request made by Gambia's Foreign Minister Neneh MacDouall-Gaye for Senegal to send a delegation to Banjul was rejected by Dakar. Dakar was the initially agreed ground for meeting and says its officials will not be travelling to Banjul for discussions.
The Sall administration maintains that if The Gambia wants the crisis to end, President Yahya Jammeh, who does not want to be seen as an underling must reconsider his position to change the status quo.
"So, as at now, the date for the meeting is not a problem as we can even agree on that anytime but the problem is the venue. We are now waiting for The Gambia. Anytime they are ready to come to Dakar, negotiations will take place but Senegal officials are really not going to Banjul for any meeting" said Foreign Minister Ndiaye.
Border crisis going beyond 90 days
The long standing border crisis between The Gambia and Senegal started over three months ago when Senegalese drivers boycotted passing through the Gambia to cross into the Senegalese Southern Region of Cassamace following a unilateral decision by Gambian President Yahya Jammeh in increasing the tariffs.
A joint mission of the regional bloc ECOWAS, the African Union and United Nations recently completed its mission to The Gambia and called on both nations to ensure dialogue and resolve the impasse.
The Gambia earlier filed a complaint against Senegal at the ECOWAS Commission but was rubbished by the commission and called on Gambian President Yahya Jammeh to respect bilateral, regional and continental agreements. #World Politics #Government #Foreign Affairs