Gambia's UN Envoy says Senegal attempting to destabilize Gambia with bridge construction
Rate this title
Sarr is opposing the construction of the Bambatenda-Yellitenda bridge fearing it will lead to successful external attacks to overthrow Jammeh.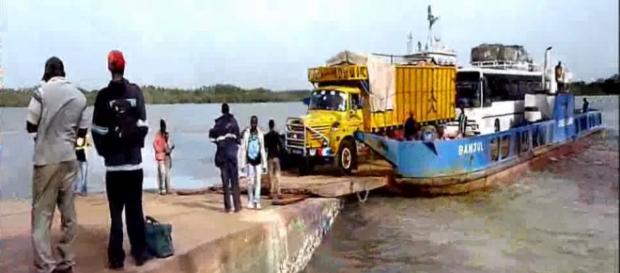 The precondition that Gambia must agree to build a bridge at Bambatenda-Yillitenda before the Senegalese would agree to opening their side of the border looks more like a direct threat or a shuttle way of blackmailing the Gambia, says the country contentious Ambassador to the United Nations Samsudeen Sarr. Permanent Representative Sarr is opposing the constructing of 0.62-mile bridge saying it is dreadful for the national security of The Gambia.
Says Senegal financed attack to unseat Jammeh
Sarr accused Senegal of financing a November 1996 attack on a military installment less than 10 miles from the border with Senegal in the northeastern city of Farafenni.
He said the Government of Senegal is complicit in an attempt that year of trying to overthrow the government of President Yahya Jammeh. At least eight Gambian soldiers died during the attack.
"A bridge across would have certainly compounded the problem to another dimension. Capturing or defeating them from that part of the country could have been more difficult," said Sarr.
A former colonel and commander in the Gambia's military, Sarr said a bridge would have given them access to the south bank of the country, which would have made the operation of the "Senegalese backed Liberian and Gambian machinery" rebels successful. He said having a ferry crossing at the critical crossing point delayed the access of the rebels to the south and forcing them into taking a route where they were rapidly defeated before additional damage was done.
Jammeh says Senegal habors his enemies
The Gambia is divided into two parts by a navigable river and surrounded all three sides by Senegal except for West where lies the Atlantic Ocean. A border impasse flared up after Gambian authorities increased tariffs from $7 to $700 forcing Senegalese drivers to detour around the tiny country into its southern region of Cassamance. Senegal has now refused to reopen its borders putting in place conditions that must be met including the construction of Bambatenda-Yellitenda bridge across the River Gambia. Financing of the project has already been secured through the African Development Bank and once built, Mr Jammeh may lose his leverage when dealing with Dakar.
President Yahya Jammeh has maintained that Senegal is complicit in many of the thwarted attempts to overthrow his government through military expeditions. In 2006, he wrote to President George W. Bush to have Senegal extradite a former military chief Col. Ndure Cham. With Senegal surrounding the Gambia, attacks staged from outside the country are launched from Senegal and Sarr says building a bridge must be scrutinized considering the national security risk. President Yahya Jammeh has accused Senegal of haboring those he calls "enemies of the state," most of them former military officers and journalists.
Click to read more
and watch the video
or