More than half a million people are now in refugee camps as violence continues to escalate.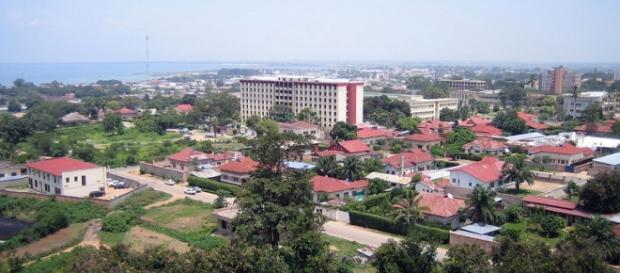 At least three people have died and about 20 others wounded after series of bomb blasts across Burundi's capital, Bujumbura.
Mayor blames terrorists.
The city's Mayor Freddy Mbonimpa has blamed "terrorists" who are preying on innocent citizens. "These terrorists are trying to instill panic," he said. The city is using help from the local population to try and "break up" the terror groups. 
Women killed in farmer's market.
One of the grenade attacks happened in a small farmers market killing two women. Burundi plunged into violence after President Pierre Nkurunziza violated constitutional provisions and contesting in an election boycotted by the opposition.
He has since survived a coup attempt after he traveled to Uganda for a meeting with East African leaders.
Anti-Government protests were brutally suppressed by forces loyal to Nkurunziza making attacks on military generals, senior government officials, attacks and killings a trademark of a brewing political conflict.
Burundian refugees on the increase
More than 250,000 people have fled the country and the UN refugee agency says more will continue to flee the violence. The agency announced that the average rate of new arrivals per week is more than 1,000 in Tanzania, 500 in Uganda, 230 in Rwanda and 200 in Democratic Republic of the Congo.
Although the international community has engaged the Burundian government, there has been no improvement in security, end to impunity and respect for human rights.
Burundi's government has boycotted talks with the opposition saying the UN and others leading talks must consult it first and make it known to them the names of those attending talks over the crisis.
Burundi says UN forces will be treated as invaders
Tanzania was the first African nation to support the deployment of at least 5,000 African Union troops to the troubled nation. The Nkrunziza administration said that they regard such a force as invaders and will fight them. Bujumbura said it can contain the violence and has organized street protests against the deployment.
Burundi has accused its neighbor Rwanda of trying to export genocide. Relations between the two nations are tense with Bujumbura accusing Kigali of supporting Burundian rebels. Burundi was engulfed in a civil war from 1993 to 2005 and President Pierre Nkrunziza staying in power shook the fragile peace as it broke the peace deal.
Click to read more
and watch the video
or