United States condemns Gambia government's response to rare opposition protest
"We are not going to allow anyone to trample on our rights on the pretext you want to maintain security and stability in this country," Darboe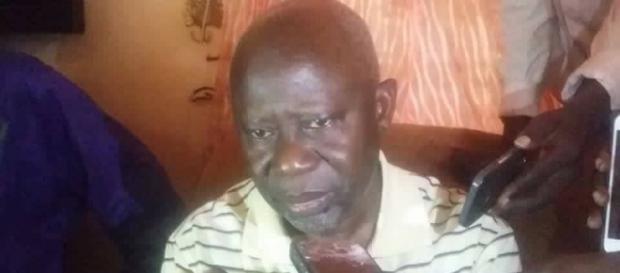 US calls for calm and restraint
The Obama administration has called on the Government of President Yahya Jammeh to uphold its international obligations including the right to peaceful assembly as it condemns what it calls a "severe response to recent peaceful protests," calling for an immediate end to the violence after the United Democratic Party (UDP) made an urgent international appeal.
"The United States condemns the Government of The Gambia's severe response to recent peaceful protests. We call for an immediate end to violence and urge all Gambians to exercise restraint and remain calm. The United States calls on the Government of The Gambia to uphold its international obligations under the United Nations International Covenant on Civil and Political Rights, including the right to peaceful assembly," said John Kirby of the US State Department.
The Jammeh administration gave a warning on Friday for other nations to respect its sovereignty and desist from interfering in its domestic affairs as the news of the reported death of protest leader and prominent opposition member Solo Sandeng began to garner international coverage  Mr Sandeng was reportedly tortured.
Gambia Moral Congress party leader Mai Fatty said torture will be regrettable, a day before Sandeng's death was announced. He has warned that heavy-handedness may produce serial repercussion that may not be contained and that the right to peaceful protest is non-negotiable and lawful action in support of constitutional and statutory reforms is an inalienable right.
UDP holds President Jammeh responsible
At least seven of the arrested protesters were youth members of the UDP executive.
"The UDP vehemently condemns this barbaric act of savagery by the security forces. We wholly blame the head of state and commander-in-chief of the Armed Forces, Yahya Jammeh, of whatever might happen to our executive and other youth leaders in custody," the party secretariat said.
The Gambia government said it takes the security of the country seriously and will not therefore condone any untoward activities or actions that may jeopardize the stability and order in the virtually insolvent nation.
Gunshots towards the protesters were heard as the paramilitary police forcefully dispersed the crowd hitting some with the head of their AK47 rifles, kicking them, throwing tear gas at them, and throwing them into a waiting truck (where they continue to beat them with batons and rifles). There are at least three unconfirmed deaths.
In April 2000, at least 14 students were killed by the Gambia's paramilitary force during a peaceful student protest over the death of a high school student, Modou Barry and the rape of a 13-year-old school girl by a police officer. A report indicated that the paramilitary was largely responsible for the death and the injuries and the 2nd infantry battalion of the Gambia Armed Forces were responsible for the shooting deaths of at least two students.
Click to read more
and watch the video
or