IMF financial assistance may address urgent balance of payment needs that have arisen on account of the shock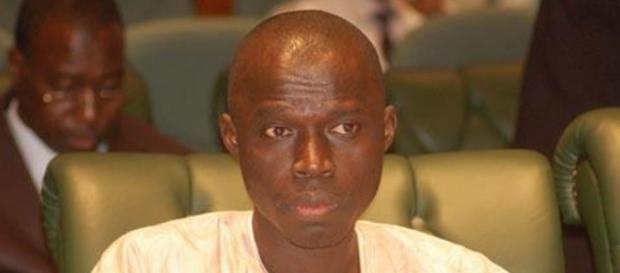 Large sum of money requested
A former Senegalese Government official said that The Gambia's finance minister and the governor of its Central Bank requested USD $11 million from the International Monetary Fund to enable Banjul to pay salaries of civil servants. The request is at least 25% of the West African nation's allocated Special Drawing Rights. Delays in paying salaries and in some cases arrears have been reported but unsubstantiated. The closing of the Gambia's border with Senegal has added to the country's economic woes as revenue generated from tariffs and ferry services diminished significantly.
President Jammeh late last week overturned his decision to increase the tariffs by 1000% in hopes the border will reopen.
Senegal's foreign minister, Mankeur Ndiaye said Dakar will wait for the ECOWAS mission report and recommendations before making a decision on what the next step will be for his government.
Last year, a senior economist at the Gambia's ministry of finance and economic affairs said the decline in foreign exchange inflows is worsening the fiscal deficit and further aggravating the existing difficulties in the country's balance of payments positions. Not long after, the IMF gave the country about USD $10.8 million due to a sharp decline in the tourism sector after neighboring nations' Ebola public health crisis.
In October 2015, as the economy continued to face setbacks amid the depreciation of the Dalasis against major foreign currencies, the government announced an immediate ban on exportation of cash more than $10,000 USD as part of a plan to regulate the economy, but the IMF warned the country's presidency to cease interfering in the country's monetary policy with executive directives and implement specific measures.
The Gambia at the time said that they will fully cooperate with the IMF to achieve their policy objectives, and undertake not to introduce measures to compound the current balance of payment difficulties, including but not limited to an introduction or intensification of exchange and trade restrictions.
The IMF might give the Gambia the USD 11 million but not without specific guidelines. The Gambia has seen financial aid withheld by major funding partners like the European Union and faced more financial difficulties after severing ties with Taiwan. Its president, Yahya Jammeh has recently turned to Arab and Gulf states naming the country an Islamic Republic and resuming relations with China in hopes that his battered human rights record will not affect a financial bailout from such nations that are accused to the same violations, if not worse.
Click to read more
and watch the video
or