Tension rising after Gambia arrests three Senegalese government officials
Rate this title
The borders between the two countries have been closed for nearly two months over transportation tariff increase.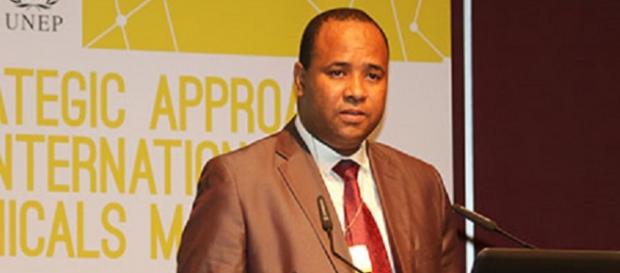 Tensions are rising between Banjul and Dakar after Gambian security forces arrested at least three Senegalese environment ministry officials near the border village of Niaming. They were carrying out an environmental survey on managing natural resources along their porous border.
Illegally logging in Cassamance
"They are being held by police in Bafing in Gambia. After being contacted by the environment ministry, the relevant authorities are following up this unfortunate incident with our neighbor, the Gambia," the Sall Government said in a statement read on Senegalese national television RTS. The statement also said that they are to be brought before a judge on Monday.
Senegal has been clamping down on the illegal logging industry in Southern Senegal. Timber there has been illegally transported to The Gambia where it is sold to Chinese buyers. The borders remain closed after President Yahya Jammeh disbanded the Gambia's transportation union then unilaterally increased tariffs from CFA 4,000 (USD $7.00) to CFA 400,000 (USD $700.00).  He has now reverted back to the old tariff after several talks mediated by the regional ECOWAS body failed.
President Jammeh accuse Senegal of protecting dissidents
Banjul has accused Senegal of harboring its enemies. Activists, politicians and coup plotters who have escape the wrath of strongman President Yahya Jammeh made Senegal home. At least two former allies of the iron fist ruler have been kidnapped in Senegal not to be seen or heard from since.
Anti-government protests since last week about electoral reform have taken a wider turn into protest over rights, freedoms and economic hardship with youths asking President Jammeh to resign. Gunshot were heard and at least three people have died as the police violently dispersed the crowd and made arrests. Activists are urging Dakar to step in to protect Gambian civilians. One such person, who has called for Senegalese intervention, is Mr Jammeh's former junta spokesperson, Ebou Jallow.
"If there is any overwhelming evidence of the Gambia Government attacking unarmed civilians in a peaceful protest then the Senegalese government must exercise its moral mandate to intervene in Gambia based on the international norm of R2P (responsibility to protect) and the US Presidential Study Directive on Mass Atrocities (PSD 10) with the coordinated and concerted effort of the US government," he said.
Senegal has intervened in The Gambia after a Marxist, Kukoi Samba Sanyang took arms to oust then President Sir Dawda Jawara in 1981. Senegalese troops thwarted the rebellion and reinstalled Jawara as President of The Gambia. It gave birth to a short-lived confederation.
Click to read more
and watch the video
or