Senegalese environment ministry officials arrested in The Gambia released
President Yahya Jammeh has angered many Senegalese after making fun of their present and past leaders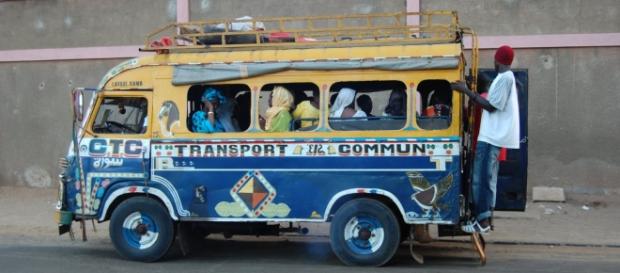 The Gambia has released at least three Senegalese officials who were arrested around the border village of Niaming. They were held by the police in Bafing. The officials were conducting an environmental on managing natural resources when they were nabbed by Gambian security forces.
There is widespread belief that there is illegal timber logging in Senegal, which is carried across to The Gambia and sold to the Chinese for exportation. Senegal has decided to clamp down on the trade. Last week movements of Senegalese troops near the border with The Gambia were reported but unsubstantiated.
The police spokesperson for The Gambia said he is not aware of the arrest of the Senegalese officials.
Tense relations between two nations
Relations between The Gambia and Senegal have not been too cordial. The Gambia has accused Senegal of harboring dissidents including coup plotters and critics of President Yahya Jammeh's regime. A border closure has now lasted nearly two and a half months with no ending in sight. Senegalese authorities say they are now waiting for an ECOWAS mission report to decide on the next steps to take. The Gambia's disbanded transport union is expected to be reinstated and to hold a congress to select new leaders. Its leader, Sheriff Dibba reportedly died in custody. The Gambia has denied the reports.
The Senegalese transportation union backed the closing of the border after The Gambia increased tariffs at its borders from $7 to $700 without consultation.
Senegalese urge their government to take stricter measures
Senegalese citizens have urged their Government to close their airspace to assert more pressure on Banjul.
With the opening of the border going into its third month, It will put more economic pressure on The Gambia. Certain goods and products are getting more expensive because they are imported from Senegal or other neighboring nations.
No goods can come into The Gambia by land or by air without going through Senegal. Senegal surrounds The Gambia on all three sides, except for the 50 mile Atlantic coastline to the West.
President Yahya Jammeh however said he will not be intimated by such approaches. He has since filed a complaint with the ECOWAS court. Banjul has reverted back to old tariffs for trucks and commercial vehicles crossing the border from Senegal in hopes that Senegal will rescind its decision to close the borders.
Click to read more
and watch the video
or