Poachers who offered the wrong man a bribe end up behind bars
Eradication of poverty and ownership of resources frustrates poachers all around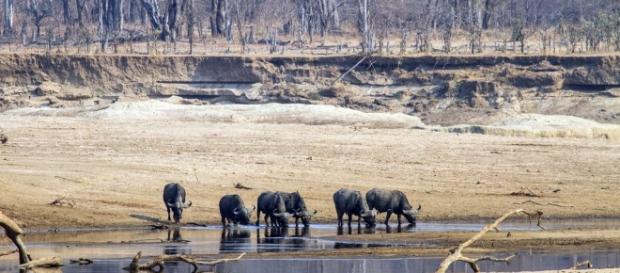 "I value my natural resources," said Beston Chalwe to the Community Markets for Conservation (COMACO) News editor after an attempt by poachers to bribe the senior farmer in Zambia. The latest COMACO edition of the newsletter says that the farmers who participate in the ItsWild conservation farming project are "not ignorant about conservation." Bribes are no longer welcome from those poachers who want to destroy the natural environment that local communities are working so hard to protect. This time, frustrated poachers offered a bribe to the wrong man, and they ended up behind bars.
Ownership of resources
The latest COMACO newsletter reports that the farmers surrounding the fabulous Luangwa Valley Park areas are able to become good "stewards" for wildlife as they are receiving "premium prices" for their agricultural goods.
Working with chiefdoms to educate the poor farmers in best practice has now proven that effective farming methods can conserve natural areas and raise feelings of ownership towards the wildlife in Zambia.
Community surveillance operations
The tribal areas that border the Luangwa are porous and it is easy for poachers to enter the area. Without the responsible reporting of poaching incidents and suspicious activity from local communities, poaching would be out of control. Poachers are frustrated by the involvement of the community who now run organized surveillance and reporting on suspicious activities. Traditional leaders and local authorities are now well informed by trained community members.
Poachers offer bribes
COMACO extension officers have discovered that the farmers and chiefs who have turned their back on poaching, to take up sustainable farming operations are being targeted by both local and foreign poachers, to turn a blind eye to poaching activity in the area.
For one lot of poachers, at least the attempt to bribe a farmer in the Chieftainess' Serenje chiefdom backfired after a bribe to ignore the fact they were transporting poached carcasses was refused.
Arrest and court for poachers
Through the surveillance and reporting structure, a report was made to the wildlife authorities who were able to erect a checkpoint. The result was the arrest of the poachers and their court case will be heard before the Serenje magistrate court.
Wildlife resources have value
COMACO's incredible project that has turned poachers into productive farmers has brought prosperity to an area that was previously mired in poverty. Prior to the Tribal chiefdoms working with COMACO, many of the people who live in the area were forced to hunt as they had no alternative income. Poverty is strongly linked to poaching in rural Africa, and it speaks volumes for the success of the project that farmers are now placing a greater value on their wildlife resources, than on cash bribes offered by poachers.
The poaching war and community involvement
COMACO was founded by American Dale Lewis, who was born and raised in Raleigh (NC) in the USA. His concept of environmentally friendly farming methods, coupled with marketing wild-grown top class products has brought prosperity across a vast region of the Luangwa. The poaching war is a real fight, and like any such war, the cooperation of local communities is essential. Once again, it appears that COMACOs involvement with local communities proves that one of the best ways to preserve the wilderness of Africa is to eradicate poverty and generate feelings of ownership of natural resources. #Animal Advocacy #Renewable Energy