Opposition parties in The Gambia signed a communique with the ruling APRC
Activists say the opposition parties have made an error that can be corrected and GMC has already taken steps to pull out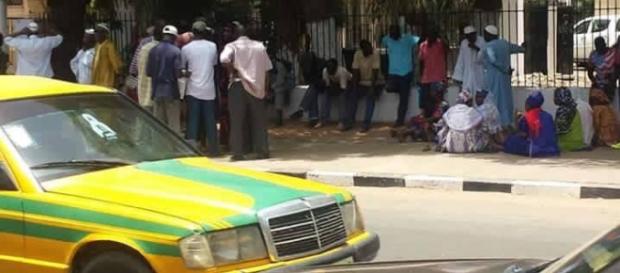 The Gambia's opposition parties have signed a communique with the ruling APRC party agreeing to have interparty dialogue to promote free political activities in realization for a free, fair, and genuine election. The Gambia's electoral environment has already been marred by violence following the arrests, detention, and now prosecution of peaceful protesters including UDP leader Ousainou Darboe and senior members of his executive.
The United Nations said at least three people have died. One of them is Solo Sandeng, who was reportedly tortured to death after leading a protest for electoral reform. Security forces opened fire on the protesters, kicked them, and hit them with their rifles.
Majority leader says opposition in disarray
Fabakary Tombong Jatta is the APRC's majority leader in the country's parliament. He said they have never attempted to sideline the opposition in the country's politics but new electoral regulations are making it financially difficult for the financially drained opposition to meet the new demands.
"We at the APRC are always willing and open to discussing national and political issues with the opposition," Jatta said, but added that the opposition has not been open and kept a distance. Jatta said the "disunity and infighting" within the opposition is making it difficult for dialogue to take place between his APRC party and the opposition.
Opposition parties come under sharp criticism from the diaspora
The signing of the communique while UDP leader Ousainou Darboe is being "illegally" detained for exercising a constitutional right and after the death of Solo Sandeng has been met with sharp criticism by political activists in the diaspora from whom the opposition gets most of its financing.
Jammeh appointed a new electoral chairperson after the opposition filed a petition in the Supreme Court. The new electoral chief, Alieu Njie is a member of his APRC party and once ran for office under the APRC. Opposition leader Ousainou Darboe however said he will not question Mr Njie's integrity unless he acts otherwise.
Activists said no other political activity or issue than the of death Solo Sandeng and matters related to recent developments should occupy the time and energy of opposition politicians and that national and not individual political interest should be the main driving force.
The politicians said the committee which will arise from signing the communique will ensure efficient crisis management and resolution and address the current political tensions by engaging the same civil and security authorities that brutally suppressed rare opposition protests to address and prevent further tension.