More charges for Gambian opposition leader, anti-government protesters
Darboe has insisted he will not accept bail unless all protesters are released from detention with Solo Sandeng handed over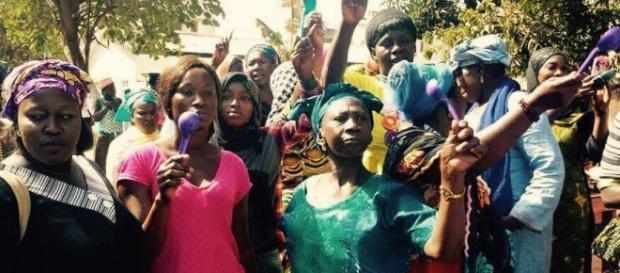 State prosecutors in mainland Africa's smallest country amended the criminal complaint filed in the High Court of The Gambia against the country's largest opposition party leader Ousainou Darboe with at least 45 others to include conspiracy to commit a felony. Mr Darboe, a human rights lawyer was arrested with his entire executive for holding a peaceful march demanding the Government to produce a senior opposition figure who was reportedly tortured to death by security forces.
The country's constitution guarantees the right to assembly but The Gambia's government is notorious for its penchant to disregard these rights with forced disappearances, arbitrary detention, and torture of politicians, critics, rights campaigns, and journalists.
Jammeh seeking fifth term
President Yahya Jammeh is heading to the polls in December seeking for a fifth term in office, which analyst predicts he is likely to win due to new electoral regulations that favors him and the failure in talks for an opposition coalition. At least two parties, which were mostly dormant have been deregistered by the electoral commission but the death of Mr Sandeng with two other protesters and the prosecution of Mr Darboe and his executive is creating an unsafe electoral environment with large crowds march in Banjul and chanting anti-government songs.
"Sandeng's senseless death in custody appears to be the latest in a long line of abuses against the political opposition in Gambia," said Corinne Dufka, West Africa director at Human Rights Watch. "This case heightens concerns that the Gambian government will intensify its crackdown on independent voices ahead of elections in December."
Fear in Gambians subsides
President Yahya Jammeh has since last week abandoned the seat of the government in Banjul and retreated to his home village of Kanilai.
The eccentric president who often appears on the daily news on national TV has shied away from the cameras after he returned from Ankara amid the protests. #GambiaRising protests took a global turn with calls for the African strongman to step down. Protests against the excessive use of force by the paramilitary were carried out in the United States, France, Germany, Senegal, and Sweden.
"We are extremely worried by the sinister direction Gambia's government is heading in the run up to December's elections. It is crucial that Gambia upholds the rights to freedom of expression and peaceful assembly," said Alioune Tine, Amnesty International's regional director for West and Central Africa. "Peaceful protesters must be immediately and unconditionally released and any who are injured should receive medical treatment without delay."
Many Gambians have called on the ICC Chief Prosecutor Fatou Bensouda, who has served as Mr Jammeh's Attorney General and Minister of Justice to send him a warning that electoral violence will not be tolerated as she did with other African leaders.
Bensouda recently withdrew charges against Kenya's Vice President William Ruto over the 2007 post-election violence in the East African nation.
Click to read more
and watch the video
or