Mai Ahmad Fatty: torture by the government will be regrettable
Fatty expressed regrets that other opposition parties were not contacted for a coordinated and more successful protest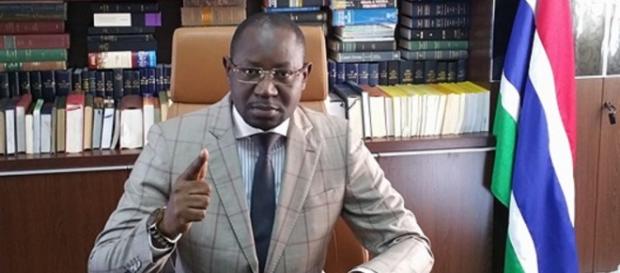 Protesters ask President Jammeh to resign
At least two dozen peaceful pro-opposition protesters who were asking President Yahya Jammeh to resign, chanting anti-Government songs and calling for electoral reforms were arrested in The Gambia's commercial city of Serrekunda, some 9 miles from the capital Banjul. They continue to be detained at police stations across the Greater Banjul area.
The West African nation's presidential hopeful Mai Ahmad Fatty has warned the Gambia's government to desist from meting any cruel, inhumane or degrading act towards the detainees saying torture will be regrettable.
"The right to peaceful protest is non-negotiable and lawful action in support of constitutional and statutory reforms is an inalienable right.
Heavy-handedness may produce serial repercussion that may not be contained," Fatty said.
The last protest in The Gambia was 16 years ago, when students took to the streets demanding justice for a raped girl and murdered high school student. That April morning in 2000 at least 14 students were killed by the elite presidential guard. Just as the last protest, President Yahya Jammeh was out of the country.
Opposition youth mobilizer behind peaceful protest
Jammeh left Banjul Wednesday and is currently in the Turkish capital Istanbul attending the 13th Heads of States Summit of the Organization of Islamic Cooperation (OIC). Solo Sandeng, the national youth mobilizer of the main opposition United Democratic Party, whose leader is barred from running in the December polls is said to have led the protest.
At least three other executive members of the UDP were arrested with him at the protest grounds.
Fatty has urged the public not to abandon the protesters.
"All conscientious Gambians, not just the opposition, have a moral obligation to support any and all legitimate efforts regarding electoral reforms," adding that efforts to expand the democratic space is not a partisan issue but a matter of fundamental national demand.
The Gambia's security forces are notorious for torturing detainees, especially political prisoners.
Click to read more
and watch the video
or