Latest ivory seizure transited through the oldest trade route in the world
Turksh trafficking networks stop at nothing; from drugs to humans and ivory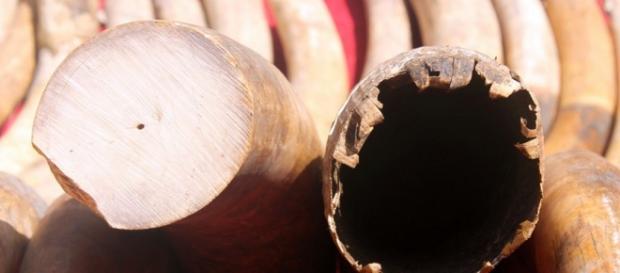 Than Nien News has reported that nearly 98 kilograms of ivory was seized from a Turkish Airlines flight into Hanoi. Flight TK6562, which belongs to the airline's cargo fleet, arrived on 16 April, but customs officers at Vietnam's Noi Bai International Airport found and seized a suitcase that had originated from the flight on Friday 22nd April.
Tusks sent to institute for analysis
Vietnam News carried the information that the ivory tusks have been sent to the Institute of Ecology and Biological Resources. It is assumed that they will be undergoing analysis in order to establish the origin of the elephants that died, and the species.
Given the proximity of Turkey to Africa, it is likely that the elephants originated from Africa. The origin of the tusks is an important part of combating poaching on the ground, whether from India or Africa.
Ground zero for ivory smuggling
Vietnam is a ground zero end-user hub for raw ivory and ivory products.  As a result of a study supported by the USAID-funded Wildlife Trafficking, Response, Assessment and Priority Setting (Wildlife TRAPS), Tom Milliken wrote in 2014 that most ivory trafficking networks are run by Asians, and sourced from organized networks on the ground in Africa.  
Age old Turkey trade routes
Turkey has a reputation for trafficking in humans and in drugs, and the criminal cartels are obviously experienced enough to ship almost any contraband anywhere. Indeed, Turkey has an unfortunate history of illegal trade which dates back to the earliest known trade routes between Europe and Asia.
The Flight TK6562 had departed from Kazakhstan prior to flying into Vietnam. Kazakhstan itself, forms part of the oldest smuggling route in the world. Hanoi connects with Istanbul via Tehran and the Turkish Airline has a network of 50 destinations. This means that back-tracking the tusks is an enormous and painstaking task.
Smugglers try new routes
WWF reported in September 2015, that Da Nang was becoming a major destination for trafficked ivory, but the traffickers are flexible and "adopt new tracking routes." This is why customs officers and investigators cannot remain complacent about known routes. The Hanoi suitcase was found and seized by through efficient team work and routine screening. It is common knowledge that traffickers are constantly on the lookout for new ways to smuggle animal products.
Vietnam banned the trade in ivory in 1992, but there is still a high demand for it within the country, and much of it is destined for the nearby Chinese market which is apparently insatiable.
Click to read more
and watch the video
or