Iran lashes out at "biased" gathering of Islamic countries in Turkey
Rate this title
Iran's deputy Foreign Minister says Organization of Islamic Cooperation lost its impartiality and is under influence of Saudi Arabia.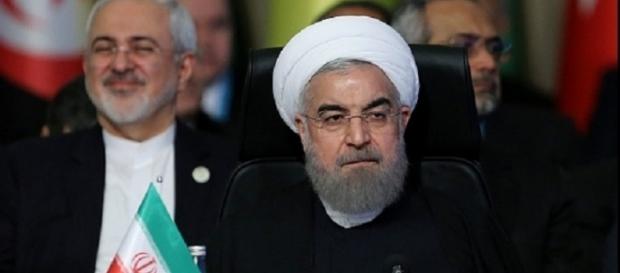 The Organization of Islamic Cooperation (OIC) suffers "structural weakness" and failed to act as a united and unbiased group, Iran's deputy foreign minister said on Thursday.
Founded in 1969 to represent the collective voice of Muslim world, OIC is increasingly being affected by escalation of tensions between two Middle Eastern powers, Iran and Saudi Arabia.
"Under present circumstances, general atmosphere of the Organization of Islamic Cooperation actually has no sign of cooperation among Islamic countries and unity in the Muslim World," Abbas Araghchi told Iran TV on sidelines of the summit in Turkey.
Iran criticized the OIC
Iran, a leading member of the umbrella group, had criticized OIC in January, when an emergency meeting of the organization condemned attack against Saudi embassy in Tehran, following the execution of outspoken Shiite cleric Nimr Baqir Al-Nimr in the Kingdom.
"Unfortunately, both present and in the past, this organization has always suffered from structural and organizational weakness…and always failed to take unbiased positions about internal issues of Muslim world and to try to resolve them," Araghchi said.
Lashing out at Riyadh and its allies, the Iranian diplomat accused "several countries" of using "financial resources, intimidation and luring" to align other member states and advance their own interests.
Saudi Arabia's campaign 
Since breaking ties with Iran earlier this year, Saudi Arabia tried to orchestrate a regional campaign to isolate its main rival that is no longer under international sanctions thanks to a landmark deal reached last year between Tehran and the world powers.
It is said that in at least four clauses of the final statement of the summit, OIC criticizes Iran directly, Tehran-backed Lebanese group Hezbollah in another one.
Araghchi said these clauses added to the statement in absence of Iranian representatives during an expert level meeting in Jeddah, when Saudis refused to grant visa to Iranian envoy.
"Despite there wasn't consensus among members about these clauses, the Chairman of the summit and those countries that were after this issue, passed this (statement) somehow," the Iranian diplomat said.
Click to read more
and watch the video
or