Gambian shot in Italy in critical condition
Yusupha Suso's family said he is in critical conditions at a local hospital in Sicily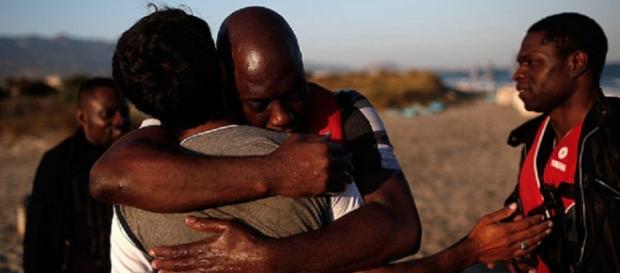 Man shot in Palermo
A Gambian man, Yusupha Suso has been shot in Palermo, Italy. It is the capital of the Island of Sicily where many migrants who have crossed into Europe via the Mediterranean find themselves in a former US military base turned into a vast camp for the most desperate including many Gambians.
Details surrounding the shooting of Mr. Suso remain unclear, but the crime rate has increased in Sicily due to high unemployment. The migrant crisis has affected one of Sicily's key income earners, tourism. Across Italy, even those given refugee status say they find it hard to get jobs in a nation with a 40% unemployment rate.
The European Union has signed a controversial deal with Turkey under which Ankara will take back migrants from Greece but transport Syrian refugees to EU nations. Germany's interior minister said that the refugee influx has peaked but there is a need for an agreement with North African nations to prevent mass arrivals of especially economic migrants from nations like Gambia, Senegal, and Ghana.
Mr Suso's family said he is in critical condition. His assailants are at large and local Sicilian authorities are investigating the motive of the shooting.
Many Gambians use the backway to Europe to escape the poverty that has plagued the West African nation. They hope to find jobs in Europe mostly in Germany where some have extend relations. Some are unable to secure jobs but a few success stories have emerged. Most Gambians are denied refugee status in Italy.
Some have their asylum claims rejected at least a day after arrival, handed refusal letters and told to leave the country or they will be considered to be residing illegally and if caught will be subjected to detention and deportation. Gambians in Italy say it is discriminatory.
"Obviously, there are places like Syria and Eritrea where almost everyone is a refugee. Then there are places where maybe it's not as straightforward, but that doesn't mean that among the people there, there aren't refugees," said Amnesty International.
With all these challenges, many Gambians mostly in remote villages still risk dying on the high seas to reach Europe. Many will say "ndeysan," (an exclamation to show sympathy) in the local dialect when they hear of Yusupha Suso's story but it won't be enough to have them change their mind. Aside from petty pick pocket criminals on the streets, The Gambia is a very peaceful country compared to other nations in Sub Saharan Africa.
Click to read more
and watch the video
or