Gambian man harassed by police in the United States
Mendy may not have come face to face with the police in his native Gambia, but in America, he had his first experience with them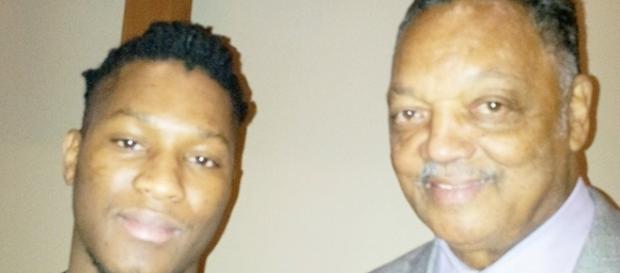 Sang Mendy harassed by police
Sang Mendy grew up in the coastal city of Brufut in The Gambia, enjoying having to stroll with friends on the golden beaches of the Atlantic Ocean that lay minutes from his home surrounded  by waving palm leaves that hang from the trees, often tapped by his tribesmen to make a locally brewed alcoholic beverage called Zum Zum.
He may not have known what Zum Zum tastes like (having migrated to the United States to study after graduating high school in the small and peaceful West African nation famous for being a tourist destination for holiday makers) and may not really know how it feels to be harassed by the police or "what it means to be black in America," but he just had his first real experience of racial profiling.
Mendy just got hired at the Silver Cloud Hotel in Seattle, Washington and decided to go to Starbucks before he got surrounded by local cops who said he matches the description of a man who had stolen a vehicle.
"This is America for us," he said. "A black man commits a crime and we all fit the description because we all look alike. I believe because I am in an all-white rich neighborhood means I am up to no good. I hope working here would not expose me to such harassment."
In some states in the US, police conduct what they term "field interviews" in which they stop, interview, and may photograph pedestrians and bystanders when an officer has "reasonable suspicion to believe a crime has occurred or is about to occur or is investigating a crime." A review of "field cards" generated by the field interviews indicates that 70 percent were for African-Americans.
#BlackLivesMatter and other ongoing protests
Across America, protests over treatment of minorities has given birth to movements like #BlackLivesMatter and #ICantBreathe. The movements, which are getting stronger by the day are rising against the kind of racial profiling that Mendy faced, which often leads to confrontation and the result mostly is shooting of the suspect and a claim of self-defense.
Mendy's encounter with the police could have ended up as such but it didn't – not even an arrest though police said he was being detained. Though they asked where his personal vehicle was parked, police did not go see what kind of vehicle he was driving but did check his ID. They asked him to empty his pockets and asked him to sit and keep still.
A police officer said they did not know the kind of vehicle that was stolen but they had someone reviewing the video when Mendy asked if they knew the kind of vehicle that was reportedly stolen. Sang Mendy felt they might just be doing their job. He stayed calm and asked some questions before they said he was "good to go."
"Know your rights and do not answer any questions you think might implicate you but also allow them to do their job so we can all feel safe walking around the city," he said.