Gambia: UDP denies selecting Ousainou Darboe as flag bearer
The UDP held its congress in Basse last week and Ousainou Darboe was selected as the party leader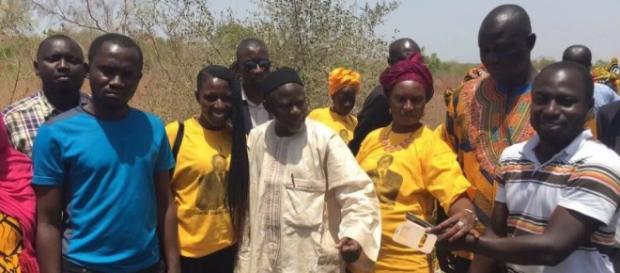 UDP deny reports of selecting Darboe
The United Democractic Party has denied reports that four time losing presidential hopeful Ousainou Darboe has been selected as its nominee for the upcoming presidential election in The Gambia. The party said they are yet to choose a nominee for the December polls citing their interest in being part of an opposition coalition.
"The UDP is cognizant of the ongoing efforts to bring the opposition parties together to rally behind a single candidate. Therefore we find it inappropriate to name a flag bearer least it is interpreted as an attempt to impose our choice of candidate on other parties or better still our lack of interest in opposition unity," a press release from its secretariat contained.
The UDP held its congress in Basse last week and Ousainou Darboe, a human rights lawyer who has been the party leader and secretary general since 1996 was unanimously elected to continue leading the party. He has been the flag bearer since but barred by the constitution from running a fifth time due to age restriction. The Gambia's constitution bars anyone of the age of 65 and above aside from the incumbent from running for presidency.
While Mr. Darboe continues to elude the question of if he will still attempt to be a presidential nominee for his party, prominent party members publicly stated that Darboe will be their nominee whether the constitution allows it or not. Darboe has however insisted he will never break the law when pressed by anti-Government activists to conduct peaceful protests over the arrest and persecution of his party members.
The UDP constitution does not allow party members to elect its presidential candidate. A central committee is selected which in turn selects a nomination committee to elect the party flag bearer. The UDP is part of a group of six political parties which boycotted the 2011 parliamentary and local government elections saying they are not free and fair but has been on a campaign since last winter to mass popular support ahead of the December presidential votes. The party has come under sharp criticism for its inadequate action in freeing from jail its former finance administrator, Amadou Sanneh who has been jailed for supporting asylum seekers in Western nations.
Click to read more
and watch the video
or