Gambia's election already marred by violence, UN Rights Commission concerned
Earlier this month, ICC terminated the case against Kenya's deputy president William Ruto and ended his trial.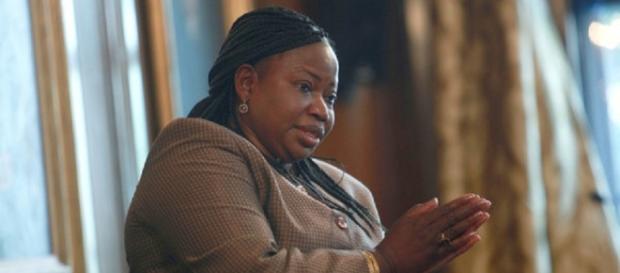 Gambians will be heading to the polls in December to decide if they should keep strongman President Yahya Jammeh - or vote for one of hopefuls from the West African nation's deeply divided opposition.
President Jammeh, in an effort to make the polls "look credible", replaced electoral commission Chief Mustapha Carayol, but violence has taken over the electoral process after security forces opened fire on peaceful opposition protesters who were demanding voting reforms.
Police opened fire on the protesters and arrested tens of people, including the leader of the opposition UDP party Ousainou Darboe and one of his executives.
At least three people have died, reportedly from torture. Among them is Solo Sandeng, a senior opposition figure and organizing secretary of the UDP.
"The death of Mr Sandeng has brought into stark focus the worrying pre-electoral environment in The Gambia, with reports of forceful suppression of peaceful demonstrations and the arrest and ill treatment of numerous protestors and members of the opposition," said UN Rights Commissioner Zeid Ra'ad Al Hussein.
UN Secretary General Ban Ki Moon called for the immediate release of all protesters and an independent investigation into the crisis.
Gambian born prosecutor yet to issue warning
Fatou Bensouda is the Gambian-born chief prosecutor at the International Criminal Court. She has warned other nations including Nigeria, Congo Brazzaville, Kenya, Democratic Republic of Congo and Ivory Coast against electoral violence.
She has yet to send the same warning to The Gamba, where she has served as attorney general and minister of justice under President Yahya Jammeh.
Though ECOWAS and the African Union are yet to make any statements, the United States and the European Union have added their voices condemning the actions of Gambian authorities. Gambians say that although they welcome and appreciate the condemnation, they feel it is not enough a response to the "barbaric and disproportionate" behavior of the Jammeh regime..
"The Obama administration must apply additional pressure on the regime in Banjul that continues to use torture as instruments of suppression," said Sidi Sanneh, former Gambian foreign minister.
Rights campaigners and dissidents want the US and EU to implement targeted sanctions against Mr Jammeh, including a travel ban on him and his close aides and associates plus seizure of his assets in their nations - including a $3.5 million mansion in Potomac, Maryland. 
Opposition politicians may boycott yet again
Though the opposition is not united in a coalition against President Yahya Jammeh, they have boycotted the 2011 local #Government and parliamentary votes after ECOWAS declared the presidential votes to be "not free and fair." Most of the opposition leaders including UDP's Ousainou Darboe are constitutionally barred from running for office, due to age limits in the constitution which restricts senior citizens from seeking office.
Last summer, President Jammeh signed a bill into law giving him more grip on power in an attempt to build a one party state. The law has been regarded by civil society groups as discriminatory and segregational to the people, especially the poor. It requires presidential nominees to pay more than $27,000 in order to run for office.
The recent electoral violence and the new electoral regulations may force opposition parties to boycott the December polls and take to take to the streets to "secure a new Gambia." #World Politics #Foreign Affairs