Gambia refuses to release cleric despite court order
Imam Sawaneh was first arrested in October of last year and continues to be held since without charges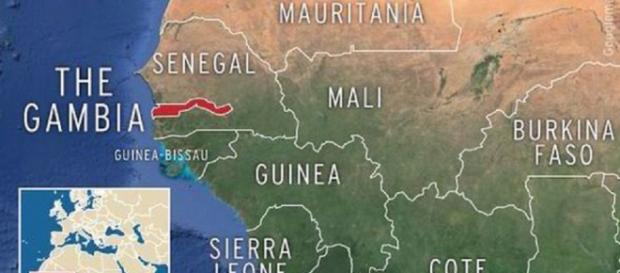 A Muslim cleric who protested against the discreet burying of those killed by the state at a cemetery he oversees remains in custody at a prison in The Gambia's north-central city of Janjangbureh. Kanifing South Imam Alhagie Ousman Sawaneh's family filed a complaint against the Government at the Supreme Court, which has since ordered for his release.
The government including Justice Minister Mama Fatima Singhateh refuses to make any statements regarding the Supreme Court judgement but Imam Sawaneh's family has expressed deep concerns regarding his continuous illegal detention.
His release is at the will of the government
Activists say they are surprised that courts ruled in the Sawaneh family's favor but did predict that a judgement in favor of the family may not be respected. The Gambia has no judicial independence and the most senior judges are on contract, which are subject to termination by the president and his government, often overriding the Judicial Service Commission. The Gambia continues to disregard ECOWAS court rulings to compensate journalist Musa Saidykhan for torture and the family of murdered journalist Deyda Hydara.
Imam Sawaneh replaced Imam Baba Muctarr Leigh, who is in exile in the United States after calling a fall 2012 execution of nine death row inmates "un-Islamic." He was held incommunicado in the outskirts of Banjul for months and rights group said he was tortured and held in solitary confinement.
Sawaneh's detention has been brought to the attention of the Supreme Islamic Council (a body of religious leaders) who often support the actions of President Yahya Jammeh and his government. The council is partially funded by the government and have blamed clerics like Imam Leigh and Imam Bakawsu Fofana who spoke against President Jammeh's regime for their arrests and proscribed detention.
Imam Sawaneh has been held for about 200 days without being arraigned before a judge. The Gambia's constitution demands that those arrested should be charged within 72 hours of their arrest or be released.
Click to read more
and watch the video
or