Gambia: Minister continues to be detained for six months without charge
Journalists and human rights defenders were arbitrarily arrested and detained, says Amnesty International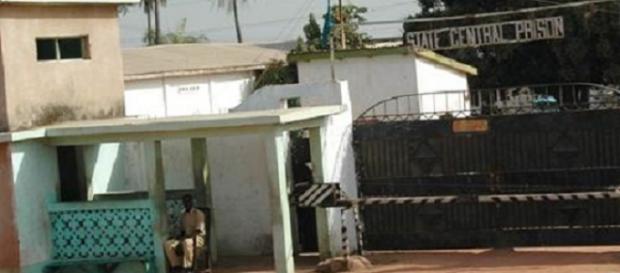 Deputy Minister of Agriculture Ousman Jammeh has been detained since late October without charges. He was first appointed to job in June 2015 before his removal and subsequent arrest that autumn. No formal charges have been brought against him but it has been confirmed that he is being detained at the state's central prison in the outskirts of the capital Banjul.
His family is denied visitation and state has neither confirmed nor denied that they are holding him. Authorities are not responsive to repeated request to give reasons for his arrest.
Torture of detainees is prevalent
Human Rights Watch said that Gambian security forces frequently arrest people without suspicion or charge, often detaining them secretly for months and even years.
The rights group said "several victims described torture methods that included severe beatings, rape, near suffocation with plastic bags, electroshock of body parts including genitals, and dripping melted plastic bags onto the skin."
After a coup attempt failed in the winter of 2014, more than two dozen close friends and relative of the plotters were arrested and detained for a little over half a year incommunicado. Gambian authorities rebuffed calls for the release of elderly women and a 13-year-old boy who were detained. Amnesty International reported that some of those detained were waterboarded.
There has been a long history of arrests and detentions of senior officials of the Gambia's Ministry of Agriculture. IFAD funded Project Director Momodou Lamin Gassama was detained for more than two month without charges and at least a dozen other project directors, coordinators and senior officials were arrested and charged with economic crime and abusing office.
President Jammeh warns senior staffers
President Yahya Jammeh has warned officials at the ministry that he would keep arresting and prosecuting them because they are holding the country at ransom after his administration spent more than $100 million but no progress registered in the sector.
"As from today I have taken full control of agriculture, I am the Minister of Agriculture and am going to appoint a deputy. So business as usual is history, we are crying for funds only to realize that there are funds sitting down there underutilize in projects. I called you all here as a family but also to warn you," Jammeh said.
Jammeh has since appointed a new minister and deputy minister of agriculture.
Ousman Jammeh's family have expressed concerns over his welfare and wellbeing and pleaded with the state to allow them at least visitation rights. It is illegal under the Gambia's constitution to detain a citizen beyond 72 hours without charges. Only few that have sued the state were able to have their loved ones released.
Click to read more
and watch the video
or