British oil tycoon faces up to 12 years in jail for illegal 'harem' in Marbella, Spain
Rate this title
Iranian-born Shoja Shojai, 58, is heading to trial on allegations he kept young women against their will at his luxury Costa del Sol mansion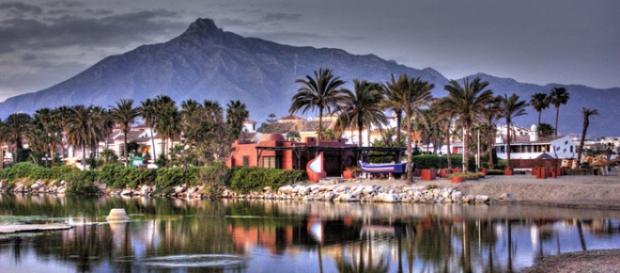 While Shoja Shojai was born in Iran, he was reportedly educated in England and holds British nationality. He was arrested two years ago after several of the women in his home told police he had tricked them into his villa, promising well-paid modeling careers, but then kept them against their will, forcing them to have sex with him. Shojai is facing charges of mistreatment and injury and could possibly face more than 12 years behind bars. While reportedly nine women initially went to the police about their imprisonment in the mansion, state prosecutors said this week that he will be prosecuted for the mistreatment of five different women, three of which have borne his children.
The women led a life of imprisonment
Following two years of investigation, the indictment stated that the accused had maintained a "relationship of domination, submission, and mentoring" towards the women during their time in his mansion in Spain and had deprived them of money and forced them into "non-desired sexual practices."
Shojai also stands accused of forcing the women to take oral contraceptives or the morning-after pill, along with antibiotics and other substances to relax the women. According to Flor de Torres, the prosecutor in the case, Shojai controlled their diet and imposed harsh conditions on the women, including not speaking and only smiling. Reportedly the women were not allowed to show any other emotions or cry in his presence. Ironically his victims include his own Danish wife, who is the mother of two of his children, along with a Turkmenistan woman who bore him a daughter who is now five years of age.
The women told the police that Shojai had nine women living with him in the luxury rented villa, located in the exclusive Marbella gated community of Sierra Blanca in Southern Spain. Described as looking like an Arab-style palace, the property apparently costs over €8,000 ($9,030) per month.
Millionaire Briton Shoja Shojai 'held 9 model mistresses against their will in Marbella harem' http://t.co/7nodY0koBh

— Walter van Harmelen (@WaltervH) May 14, 2014
Living in London
Shojai is believed to be currently residing in London. In a press conference after his release on bail in March 2014, Shojai denied any or all wrongdoing. He said the idea he had a harem "is madness," claiming the women were running an elaborate ruse to get him out of the house so they could steal his valuables. No date has been set for the trial.
Click to read more
and watch the video
or