Activists lash out at Gambian leader, Vice President for killing of students
Students were protesting the rape of a 13-year-old girl and 18-year-old man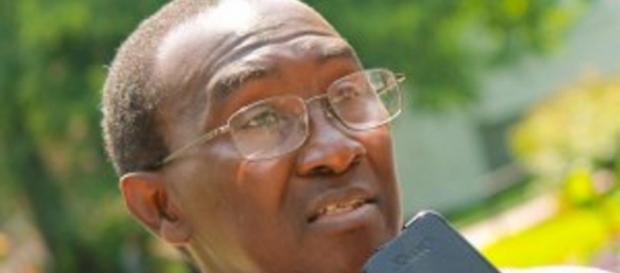 Jammeh, Njie-Saidy said to be responsible
Gambian rights campaigners have accused the country's president, Yahya Jammeh and Vice President Isatou Njie-Saidy of being complicit in the killing of more than a dozen students including a Red Cross volunteer and a four-year-old child 16 years ago. On April 10 and 11, 2000, Gambian security forces said to be part of the country's elite presidential guard opened fire at peaceful student demonstrators.
"The massacre was deliberate, and the orders came from Dictator President Yahya Jammeh himself, an act for which he has never shown remorse," said Omar Joof, then the student union leader.
The Government accused students for instigating the shooting and the union's leadership of being influenced by the opposition. The students were demonstrating against the beating death of an 18-year-old secondary school student by firefighters and the rape of a 13-year-old girl by a police officer.
"In view of the fact that the culprits in both the rape and murder case were members of the security establishments in the country, they dragged their feet and perpetually procrastinated on the institution of the due process of the Law," Joof told a Gambian online newspaper, Jollof News.
Indemnity Act continues to deny victims justice
Activists continue to demand for those responsible for the "massacre" of the students to be brought to justice (including President Jammeh and Vice President Njie-Saidy); but The Gambia's APRC regime passed an indemnity act which protects officers involved in the shooting from being prosecuted.
Rights campaigners said that President Yahya Jammeh gave the orders for the shooting, which were passed on to security heads by Madam Njie-Saidy who was also the Chair of the National Security Council.
Activists want the act repealed and the families of those killed and the wounded survivors (some of whom are handicapped) compensated for loss and damages.
President Yahya Jammeh has ruled mainland Africa's smallest country with an iron fist since coming to power through a military coup in 1994. He has been accused by human rights organizations of extra judicial execution, torture, and the disappearance of journalists, activists, and political opponents and cracking down on dissent. Jammeh claims to have a cure for HIV/AIDS using herbs and bananas and caused an international outcry after executing nine death row prisoners without due process in the fall of 2012.
Click to read more
and watch the video
or