Tanzania's fabulous Serengeti National Park threatened by proposed oil pipeline
Serengeti Watch organization to fight for integrity of famous game reserve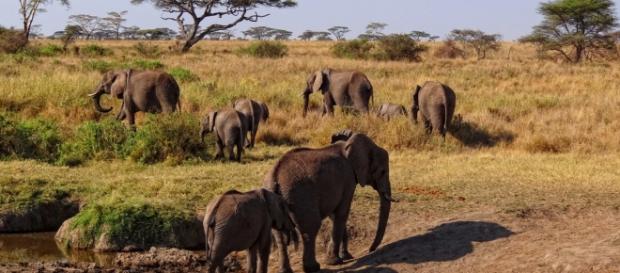 Tanzania's Serengeti National Park is threatened by a proposed route for an oil pipeline from Uganda. The Serengeti Watch, an organization that fought to prevent a major highway from being built across the reserve is now preparing to fight the proposed pipeline route across this endangered wilderness.
Alternative routes
Activists are concerned that the pipeline may be routed through the Serengeti. There are two alternative routes, but the possible route through the Serengeti will be considered because it is the shortest way to get the oil to the Tanzanian coast. A pipeline could be a "barrier to wildlife migration" said a spokesman for Serengeti Watch.
Talking to the Star Newspaper KY, it was pointed out that there will be a "high risk" of oil spills. Even minor leaks cause tar sands which is unsafe for the environment, people, and animals.
Massive disruption
The building of the pipeline will require the construction of more than 200km of permanent new roads and involve the construction of bridges and other support infrastructure. That is before they even start to lay the pipeline. The pipeline is expected to employ over fifteen thousand workers. James Mataragio, of the Tanzania Petroleum Development Corporation explained that the pipeline which is going to be over 1000km long will require hundreds of thousands of tonnes of bare pipes and other materials.
USA Earth Island Institute
Serengeti Watch is a project of the USA founded Earth Island Institute which was started by American conservationist David Brower over twenty years ago.
They fund and support grassroots conservation projects across the world. The Serengeti Watch literally keep a protective eye on the Serengeti and the communities who border the reserve. They have fought off highway proposals and are concerned that future projects, such as this oil pipeline could devastate the famous wilderness. Industrial development such as mining could eventually destroy the wilderness in northern Tanzania. Serengeti Watch is dedicated to doing everything possible to keep the wilderness safe from ill-advised future development.  
Urgent attention
The pipeline development is expected to begin in August this year and will take about three years to complete. At this time it is not known which of the potential three routes will be used, but it is never too soon to start fighting for conservation. According to their website, the Watch explains that it is up to people who care to pressure governments. Human needs are putting more strain on natural resources and it is becoming harder for African governments to "justify" the need for protected areas to their people.
The Serengeti
The Serengeti is most famous for the massive annual wildebeest migrations. These migrations include huge numbers of zebras and the iconic videos about the Nile crocodiles who feast on them have been shown across the world. The reserve, which was established in 1951, encompasses 14,750 square kilometers of savannah type woodlands. The National park is home to one of Africa's largest lion populations and hosts the endangered black rhino and herds of elephants. The name Serengeti is roughly translated from the local Maasai language, to mean "The place where the land runs on forever."  If this wilderness is to last forever, then organizations like the Serengeti Watch need all the public support they can get. #News #Buzz