Migration crisis at its peak – EU puts the migrants in a checkmate position
Rate this title
Migration crisis culminates, as tens of thousands of migrants arrive in Greece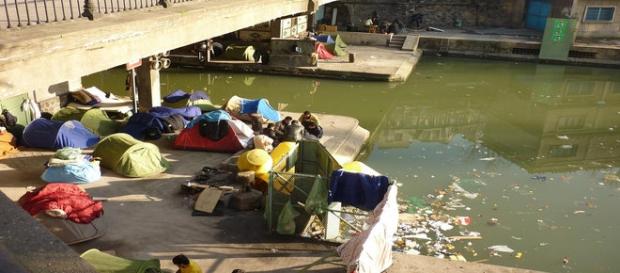 The migration process in a nutshell
Last year, millions of refugees coming from different Asian and African countries have arrived in Europe. War, conflicts and poverty in countries such as Syria, Afghanistan, Pakistan, Kosovo and Eritrea have put people in the corner and forced them to search for a better life in the EU's countries. Most of them have claimed asylum; Germany, with approximately 476,000 claims in 2015 and Hungary, with more than 175,000 claims by the end of the last year, are the top two countries in European Union by number of applications from asylum seekers. Other countries with a high rate of migrants are Austria, Sweden, Norway, Finland and Switzerland.
Migrants travel both by sea and by land, but the numbers for the first route are definitely higher – 1,011,700 according to the International Organization for Migration. Since Hungary was flooded by wave of migrants (10,000 people would illegally cross into the country each day), Prime Minister Viktor Orban and his government decided to put a fence at the border with neighboring Serbia in September 2015. This was the end of the migrants' new beginnings.   
Clashes between refugees and national armies
While the European Union and politicians discussed the relocation of migrants from one European country to another, the river of newly arrived refugees from Syria, Pakistan and other affected countries caused problems. National armies were placed at border crossings to control the number of people who enter the countries.
This has resulted in impatience, stress and violence between the soldiers and the migrants. In November, Macedonian police were attacked by migrants on the border with Greece.
European countries erect fences
After Hungary erected a fence on the border with Serbia, and later blocked the border with Croatia, its neighbors have become the target of refugees. Concerned about the number of refugees and the terrorist attacks in Paris, governments have decided to raise fences and to prohibit the entry of asylum seekers. Slovenia built a fence on the frontier with Croatia, and Austria erected a fence along the border with Slovenia in November 2015. Later theHungarian fence was extended towards Romania. Now almost the whole of Eastern Europe has closed its borders to the asylum seekers, including Estonia, Ukraine, Russia and Bulgaria. Among the latest countries to erect wire fences is the Republic of Macedonia. Macedonian president Gjorge Ivanov said that his country is "facing innumerable illegal entries, destruction of state and private property, use of counterfeit passports and violence against security forces on the border."
Greek Island Lesbos – Flashpoint between EU and migrants
Macedonian TV Nova claims that on March 8, more than 2,000 migrants arrived on the Greek Island of Lesbos. They had traveled across the Aegean Sea from Turkey.
One day before their arrival a boat carrying migrants capsized; at least 18 bodies were found.  The TV also reported that at the camp in Idomeni, a small village in Greece near the Macedonian border, 12,000 refugees are waiting to be relocated in Europe.
Click to read more
and watch the video
or