Empowering women and promoting social awareness. "Step It Up For Gender Equality World- Wide."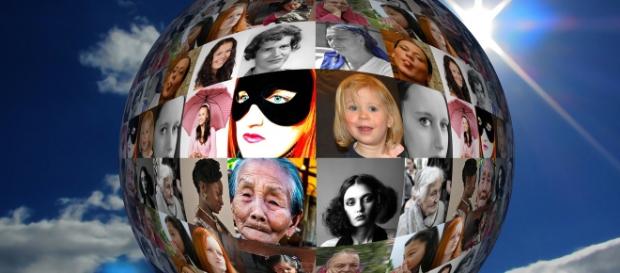 Happy International Women's Day! As a female entrepreneur and writer this day is a very important day. Today is a day to truly celebrate being a femininity world- wide. Sometimes, we feel in society with all that we do, we don't get enough praise or recognition. Women wear many hats in the world! It does not matter where you live in this beautiful world, we are a driving force in society. We are working mothers, wives, sisters, daughters, the list goes on. We are often pulled in so many different directions at once. As women we are not forced to play these roles, it is our innate ability.
Behind Every Successful Man There Is a Woman.
Remember when there was a time when we were not allowed to own a business,  be soldiers, or a working mom? On February 28, 1909, the first Women's Day observance was held in New York.
The march was the first march for equality. As the universe revolved, time went on and as a gender, we evolved. Not only demanding but claimed our right to be more as well as do more in the world. Thanks to the delegates consisting of 100 powerful women from 17 countries who promoted the end of sufferage and oppression of women. After 1977, this holiday was made a popular event. United Nations General Assembly proclaimed March 8 as the UN Day for women's rights and world peace. We no longer stand behind men but lead and walk with them. The fight for equal pay continues but remain as a unit proud of the accomplishments made thus far. Indeed we have come a long way.
Girl Power!
The stigma attached to women stating that we cannot work together and support one another is a thought of the past.
Women are encouraging and supporting each other more than ever. We are realizing, who better to support our goals and aspirations than another woman. Yes, our families are a strong support system. Although, outside influence is needed and appreciated as well. It is important to surround yourself with like minded people. The theme for 2016 is "Planet 50- 50 by 2030: Step It Up for Gender Equality". Celebrate today by finding a local event near you. Visit the International Women's Day website to search for events in your city. Join the #WFFChat on Twitter at 1PM EST, there are many ways to get involved. Women working together in perfect harmony for empowerment is beautiful. So on this joyous day I extend women everywhere a "Happy International Women's Day" (wine glass raised). Cheers!!! 
There are more articles about this subject on Blasting News!
A Look at the Role of Women in Film and Television.
How Realistic Are The UN Millennium Goals?
Click to read more
and watch the video
or