Gambia: wanted Naval Commander feared dead
Is Commander Momodou Badjie's at large declaration an alibi like the 2006 execution of security chiefs?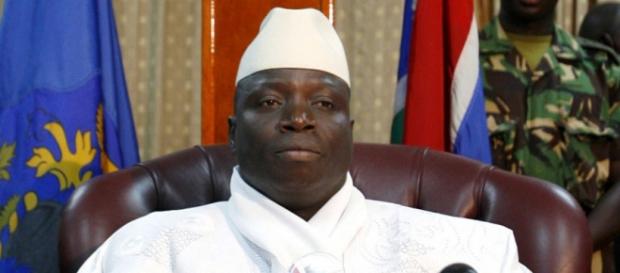 Naval Commander at large
A naval commander, Momodou Badjie has been declared wanted and at large by authorities in The Gambia urging the public to be vigilant and to assist in his search and arrest, but security sources in Banjul fear he is in fact dead. The newly appointed commander has been accused of "financial malpractice and abuse of office" but no formal charges have been brought against him by the military high command. Commander Badjie's family has not heard from him since he was declared to be at large. A highly placed source said Mr Badjie's disappearance is likely a repeat of a 2006 state concocted alibi of the killing of many heads of security services including its spy chief after a thwarted coup was led by then Chief of Defense Staff, Colonel Ndure Cham.
Some of the security chiefs involved in the March 2006 attempted coup to overthrow the country's leader, President Yahya Jammeh were said to have escaped after their vehicle transporting them from the maximum security state central prison in the outskirts of the capital, Banjul to a lesson secured prison in the northcentral Gambian city of Jangjanbureh got involved in a lone car accident. None of the prisoners were ever seen or heard from by their families since then. Soldiers who fell apart with President Jammeh's regime have given public testimony of how they and many others who have gone missing and reportedly escaped have been summarily executed by forces loyal to the Mr Jammeh.
"How does a recently appointed Commander be involved in financial malpractice and abuse of office that quick? He didn't even settle in his office yet.
Something does not add up," a military officer attached to the defense headquarters who agreed to speak with us only if we keep him anonymous said.
In The Gambia, many public officials dismissed from the Jammeh administration for not fulfilling orders or doing otherwise have been dragged to court for disobedience of lawful order, abuse of office, economic crimes, giving false information to a public officer, and tarnishing the image of the country.
In August 2012, President Yahya Jammeh caused an international outcry after lifting a moratorium on the death penalty and executing at least nine death row prisoners including two foreign nationals from Senegal, one of whom was a woman without due process. Authorities in Banjul denied reports of the execution, only to accept that it had happened under international pressure that weekend.
Click to read more
and watch the video
or