Gambia: Presidential hopeful vows to serve only one term
Halifa Sallah of the opposition PDOIS party has made pledges while accepting his nomination as a presidential candidate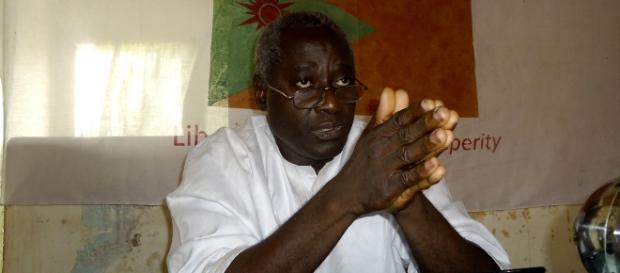 In a continent where leaders are staying in power indefinitely or changing their constitution to get rid of term limits, an opposition leader in the West African nation of The Gambia has vowed to serve only one five-year term if elected president.
Halifa Sallah, the presidential nominee for the PDOIS party in the country's December 2016 presidential polls, said he would make constitutional changes that will limit the powers of the president, reduce presidential terms to only two five-year terms, ensure separation of power, and not engage in private business or hold any other office of profit.
"I, Halifa Sallah, hereby declare before the whole people that if elected President, I will do away with all the monarchical privileges of the presidency through constitutional, legal, administrative and cultural reforms," he said.
The country's eccentric ruler, President Yahya Jammeh (who has been in power for 21 years after a military coup in 1994) has been accused by the opposition and critics of abusing his office by interfering in judicial matters, firing elected lawmakers, operating a private business called Kanilai Family Farms and Bakery, and holding other ministerial positions.
Sallah, a former Minority Leader of the parliament, was said to be nominated as the PDOIS flagbearer by the party's central committee which said a congress of delegates elected him. However, the party conducted a congress in October last year and no new leader was elected at the said congress. Former Wuli lawmaker Sedia Jatta and Halifa Salleh have served as party Chairperson and Secretary General respectively for more than three decades.
Changes coming in Senegal?
Voters in neighboring Senegal, which surround The Gambia on all sides except for the short coastline on the west, are going to the polls today to vote for or against a 15 point proposal for amendment of the Constitution in a referendum that mainly seeks to reduce the presidential mandate from the current two seven-year terms to two five-year terms.
Many Gambians hope this can one day be replicated in their country, which has been ruled by an iron fist by President Yahya Jammeh who has in turn vowed to stay in power for a billion years.