Gambia Government in court, Imam Sawaneh's family sue for his release
The Supreme Islamic Council continues to stay mute on the detention of Imam Sawaneh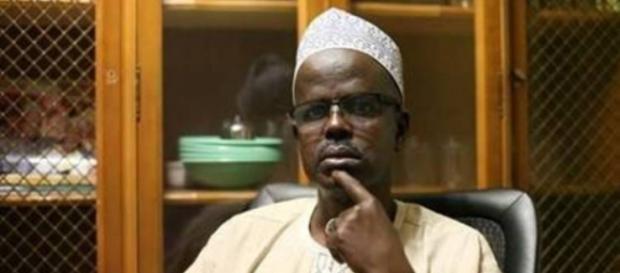 Imam Sawaneh still not released
The family of a religious leader in the Gambia has sued the Government of the West African nation to release him, nearly six months after his arrest from his home in the industrial hub of Kanifing. Imam Alhagie Ousman Sawaneh is the head of the Kanifing South Mosque and was first arrested and detained by the country's feared spy agency, the National Intelligence Agency before being transferred to a prison facility in the Central River Region.
His family has expressed deep concerns about his welfare after taking him some clothing and toiletries but were denied access. Observers doubt if the family will ever have a day in court with the government or if the government will respect any ruling in the family's favor.
The Gambia Government is known for ignoring court orders and interfering in judicial matters. Court rulings in favor of those like murdered journalist Deyda Hydara and torture victim Musa Saidykhan by the ECOWAS court in their favor are yet to be upheld by the Banjul authorities.
Imam Sawaneh replaced Imam Baba Leigh, who is now in exile in the United States after months of incommunicado detention and reportedly torture in the hands of state security forces. Leigh was arrested in December of 2012 after speaking against an August execution of nine prisoners without due process, calling the killings "unIslamic and unjustifiable."
Reports from Banjul say Sawaneh was arrested for being in contact with his predecessor and protesting against the secret burying of the death in the Kanifing South cemetery by the state.
Activists say his continuous detention is in contravention with article 19 of the Gambian constitution, which bars citizens from being detained for more than 72 hours without formal charges and appearing before a judge.
The main religious body in the country, the Supreme Islamic Council (funded by the government), which sides with the authorities actions continues to stay mute on the incommunicado dentention of Imam Sawaneh as they did in the case of Imam Bakawsu Fofana, Imam Karamo Touray, Hatabu Hydara, Muhammad Fadel Hydara, and Imam Leigh.