Gambia: efforts to build a coalition to oust country's long time ruler announced
Rate this title
"We shall publicize the outcome of the meeting as soon as possible to facilitate the sharpening of our future campaigns at all levels," Committe said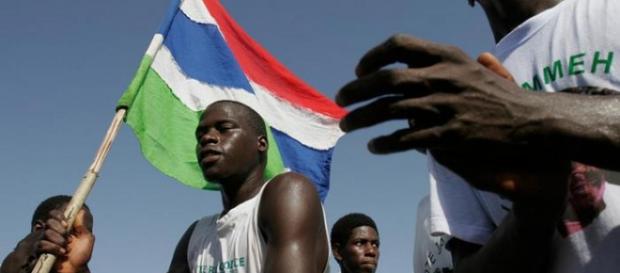 New coalition formed in Gambia
A committee has been formed in Banjul to convince opposition leaders in Gambia to form a potential winning coalition to end the two decade rule of former military ruler Yahya Jammeh. Gambia goes to the polls to elect a president in December, and many are already giving President Yahya Jammeh a landslide victory prediction after coalition talks between opposition parties stalled last year.
A committee of seven Gambians, including President Jammeh's former health minister and UN Representative, Aja Fatoumatta Jallow Tambajang said they are on a "consensus building approach which will solely resonate with the interests and aspirations of all Gambians for democratic change of the 21 year dictatorship and inherent modern day slavery."
It remains unclear which political parties in the West African nation are taking part in negotiation talks.
The PDOIS has officially announced Mr Halifa Sallah as its nominee for the December polls, and the UDP and PPP are all on the campaign trails convincing voters. While the PPP leader, Omar Jallow has been proactively supportive of a coalition, the UDP remains mute on who it will nominate as its current leader, Ousainou Darboe is barred due to age restrictions in the constitution. The committee says that sincerity, transparency, tolerance (respect for the individual and mutual support) will be the right path to victory, urging citizens to "work together strategically to leverage our movement for democratic change with focus on saving our nation come December 1st, 2016 National Elections or never." Outcomes of the committee's negotiation effort will be made known on Monday according to its coordinator, Mrs Tambajang.
President Jammeh, who is strongly supported by members of his elite presidential guards has vowed to stay in power for a billion years and made it public that no election can oust him out of power. The ruler has survived nearly a dozen attempts to militarily overthrow his regime with rights organizations accusing his regime of stifling dissent and extra judicial executions.
Click to read more
and watch the video
or